Roaring Fork Beer to Release Odell Collaboration Beer at Carbondale's Mountain Fair
(Carbondale, CO) – The 47th Annual Carbondale Mountain Fair is just less than 3 weeks away and Roaring Fork Beer Company is preparing for their biggest fair year yet by becoming the exclusive beer providers for the Cantina.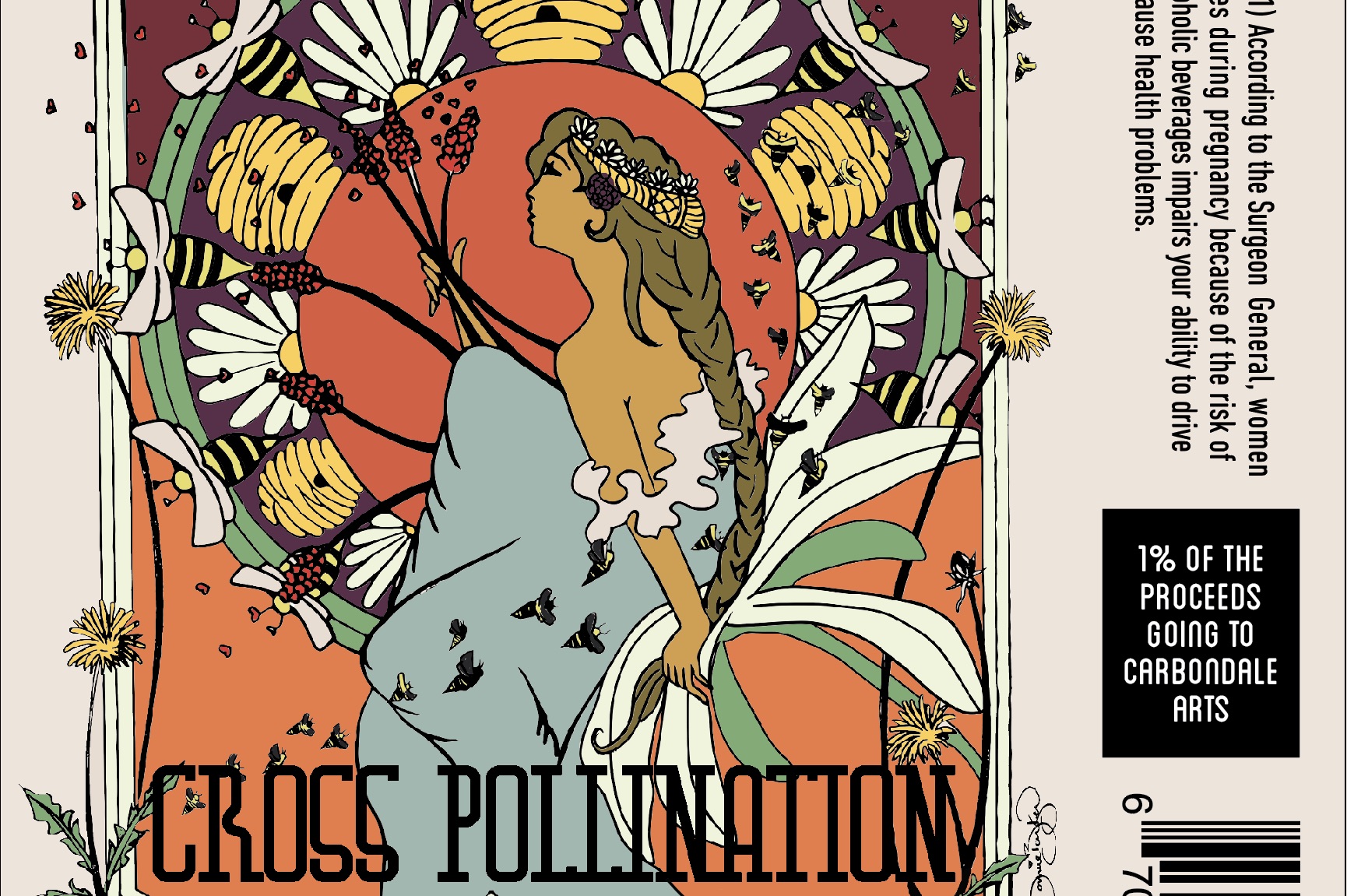 The Cantina, which houses the alcohol tent at the fair, was first started by KDNK Community Radio, and back then Budweiser was the beer of choice. In 2000, when Carbondale Arts Council took over, New Belgium was then introduced as the exclusive craft beer for the fair. "We stopped using Budweiser when we really got serious about the Green Team. New Belgium Brewing and Carbondale Arts' core values and loyalties to environmental awareness really lined up; and from there a great partnership for the fair was formed," says Carbondale Arts Executive Director, Amy Kimberly.
RFBC, Carbondale's only full production brewery, was given the chance to pour their beer in the cantina alongside New Belgium in 2014 with just one tap, an exclusive beer for the fair, called "Squeeze it til it Bursts", a tangerine blonde, which to this day is considered one of the breweries most important beers ever brewed. "I remember that first meeting with members of the cantina management team when we were trying to get our beer into the fair before our brewery was even open. We met in our tasting room that was still under construction and with no beer flowing yet, nothing to sample, trying to make moves into the fair. Luckily, we had good people on our team, a positive reputation in our valley, and a genuine passion for our beer, our brand, and for the fair," says Chase Engel, RFBC CEO and Director of Brewing Operations.
Since 2014, RFBC has brewed the official Mountain Fair beer every year and bottled it in 22 oz bombers with the label always being the official Mountain Fair poster. The Mountain Fair beer is always something light, approachable, and summery for the over 20,000 people that come from all over the country for the 3-day event in Sopris Park starting Friday July 27th.
This year will be the most exciting and most meaningful year for RFBC in the cantina as the local brewery will now provide all the beer at the fair with 5 taps, and two exclusive fair beers. "Carbondale Arts has always recognized that we have great local partners and with the Carbondale Creative District certification, we felt that this was the right time to fully support our local creative businesses," says Kimberly. RFBC and Carbondale Arts have formed a close relationship over the years supporting and celebrating one another's creative endeavors in the community and collaborating on many events throughout the year.
RFBC wanted to create something distinctive for fair go-ers this year so the brewery approached Odell Brewing, one of Engel's favorite breweries, to collaborate on the official Mt. Fair beer. "Cross-Pollination," a Hibiscus and Lime Blonde Ale, is a collaboration with the two breweries and was brewed at Odell's brewing facility in Fort Collins just several weeks ago, with RFBC brewers and Odell Head Pilot Brewer, Marni Wohlquist.
Cross-Pollination can be found in 22-ounce bottles throughout the Roaring Fork Valley as well as on tap at RFBC's tasting room in downtown Carbondale (Batch) and on tap at the Odell Brewing tasting room in Fort Collins Colorado. A something for everyone approach is always the main goal for the brewery as the summer heats up and the fair approaches. As for the future of the cantina, Kimberly says she would like to see it continue to evolve. "We would like to get to our ultimate goal of completely reusable cups but for the time being, compostable corn cups work really well and the Green Team works really hard all weekend ensuring we are composting and recycling as much as possible. We have a nearly zero-waste 3 day event which is really admirable." Kimberly adds that only local or regional products are served in the cantina and she expects that to continue. A special first tapping party for Cross-Pollination will be held at Batch with a limited-edition glass by local artist and Carbondale Arts staff member, Brian Colley; details to be released soon.
RFBC encourages the community of Carbondale to purchase Cross-Pollination in bottles as 1% of all bottles sales go to Carbondale Arts. Happy Fair!