River North Brewery Whiskey Barrel Quandary & Barrel Reserve 2017 Release Details
(Denver, CO) – This Saturday, River North Brewery will release two limited-edition barrel-aged beers: a perennial favorite and a blending project not seen in three years. Both Whiskey Barrel Quandary and Barrel Reserve 2017 debut on tap and in bottles to-go at Noon in the brewery's Denver taproom.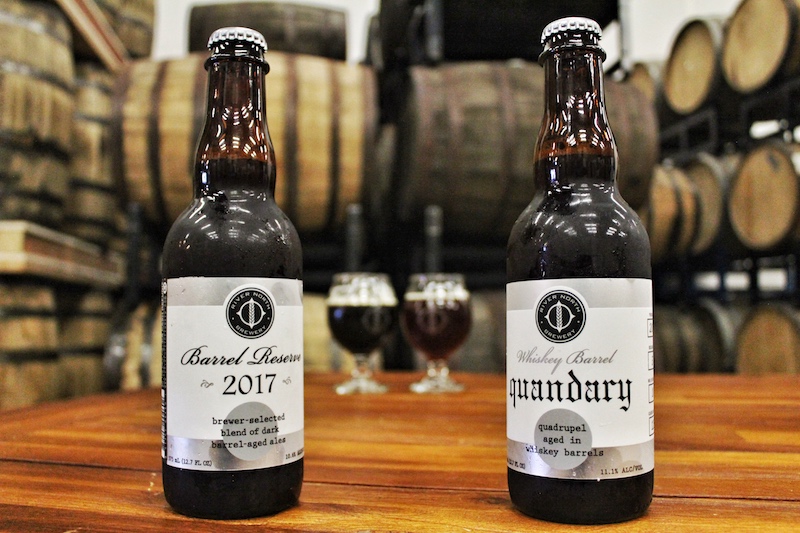 This year's release of Whiskey Barrel Quandary – the once-a-year barrel-aged version of the brewery's abbey-style quadrupel – spent a full 18 months maturing in three different types of oak casks. With such a wide spectrum of barrel character to pull from, the final beer is rife with notes of caramelized dates and sticky toffee pudding. The brewery will offer bottles at $10 each with a one case limit. In total, only 125 cases were bottled.
Barrel Reserve was a project from the brewery's early days that has been on sabbatical since 2014. Each vintage is a blend of barrel-aged ales, with each beer hand-picked for its contribution to a larger flavor canvas. For 2017, River North went dark, blending several quads and stouts aged in different whiskey and Manhattan barrels. Showcasing everything from boozy fruit to amaro and toasted oak, the brewery will offer bottles at $10 each with a half case limit. Only 75 cases are available.
"With our collection of aging barrels growing, we decided it was time to bring back one of our favorite barrel blending endeavors from the past few years," Founder Matt Hess said. "Of course, it's also an excuse to taste as many barrels as we want, which is always a good time."
As independent Denver brewers established in 2012, River North crafts #AdventureFuel only available in Colorado, with a full lineup of crushable cans and cellar-worthy bottles. Like the brewery on facebook.com/rivernorthbrewery or follow and tag @rivernorthbrew on Twitter and Instagram.