RIP J. Wakefield Brewing OG Beer Society
(Miami,FL) – J. Wakefield Brewing has finally thrown in the town on the OG Beer Society. The OG Beer Society was a members only rare beer of the month style club based out of Miami Florida, as a thanks for all the people who contributed to J. Wakefield Brewing  crowd sourcing campaign a few years ago.  Countless online discussions outlined poor communication and customer service, and the announcement of this chapter of J. Wakefield Brewing coming to an end is no surprise. Here is the note sent out yesterday.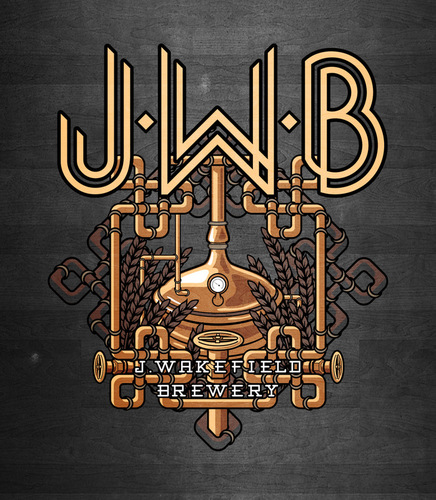 Dear OG's
Your two final bottles are ready for pickup. First is our Imperial Stout aged in Rum barrels with Raspberries added. Second is our Saison aged in Sauvignon Blanc barrels with hibiscus added. This closes out the OG Society. We will be able to hold your bottles till February 19th. So all bottles will need to be picked up by then either by your proxy or yourself.
I want to thank you all for the support you have given us this opening year. We thank you for your contributions and helping us get off the ground. I will say this has not been an easy year for us being an upstart business. I have been lacking on my communication with you guys over the year and I apologize for that. It definitely has not been easy trying to juggle all these hats and run this society. Hopefully you can forgive me for the shortcomings we have had with this society, like i said it has been a major learning curve for us.
We tried our best with the beer releases as well, even though we were met with massive disappointment from a lot of people, we were happy to hear that some of you were satisfied with them.I also would like to thank you guys for the massive amount of patience that you guys had from close of the campaign, through the year and a half of build out that we had on the brewery to where we are today.
Due to how we handled this society, the types of feedback we received from you guys, we think it would be in the best interest of everyone if we did not do the society again in this fashion. So at this time we will not be doing the society for 2016. If we change our mind you guys will be the first to know. Again we say thank you for your patience and support. We hope you guys have a great 2016 and the last day to pickup your bottles is February 19th.
Cheers,
Johnathan Wakefield