Right on Time… Maui Time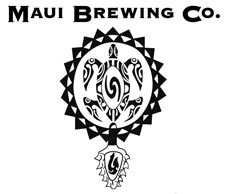 After almost a four-month closure, Maui Brewing Co.'s brewpub in Kahana is now open for your enjoyment!
The remodel includes, skylights providing natural lighting, ceiling fans, CFL lighting, and other energy-efficient upgrades. Lumber used in the remodel is reclaimed from the former design. We also feature Hawaii's first and only "Frost Rail" bar. Guests can now enjoy an updated décor and ambiance along with more seating at the bar, more TVs and a new state-of-the-art sound system.
The menu is filled with traditional brewery fare, such as pizza, salads, sandwiches, daily fresh island seafood and meat specials but the "old favorites" will still be served.
Customers will certainly appreciate the new menu featuring lower prices and even more focus on using genuine local ingredients. There will be something to satisfy any palate and complement our handcrafted micro brews. "Maui, particularly West Maui, is lacking a fun and affordable place for residents and tourists alike. With our new menu we continue to focus on using fresh, local ingredients to deliver a high-quality local product at a value price. We're proud to be filling the void by updating our brewpub and offering a great environment to dine and drink with family and friends," comments Garrett Marrero.
Maui Brewing Co. (MBC) produces genuine Hawaiian beers. Their trio of packaged microbrews are wholly produced and packaged in Lahaina by MBC. Although of course, these are USA products, due to Maui's geographical location, MBC products can actually be considered "imported" to the mainland, especially given the fact that the Hawaiian Islands are the most isolated group of islands on the planet! When you are drinking a MBC microbrew, you are guaranteed that you are enjoying an authentic Hawaiian beer and are the only true Hawaiian beers available on the mainland!
With a strong commitment to the local economy, and deep concern for the environment, MBC microbrews are packaged with the most ecologically-friendly materials. Although cans and bottles are both recyclable, bottles still break and may pose a risk at beaches. The cans are manufactured on Oahu and designed by local Maui artists and have the added bonus of protecting the beer in the best possible manner, protecting our beers from both light and oxygen damage which can seriously compromise the taste. Plastic rings are dangerous to marine life and therefore, you will find a recyclable cardboard wrap around the cans. The spent grain from beer production is donated to local ranchers for cattle feed; and any cans damaged in production are donated to the Maui Humane Society. MBC purchased equipment from Maui Land & Pineapple, preserving a piece of Hawaii's canning history.
Founder Garrett Marrero and his wife, Melanie, run a 7-barrel brewpub at the Kahana location as well as the 25-barrel full production brewery and canning facility in Lahaina. Maui Brewing Co. is a truly local beer as 100% of their products are made in Hawaii as opposed to other "Hawaiian" beers.