Revolution Brewing Unveils Freedom of Press, A Fruited Session Sour
(CHICAGO, IL) – Revolution Brewing is encouraging drinkers to exercise their Freedom with a big change to its year-round lineup. Freedom of Press, a Session Sour made with black currants, will debut at bars, restaurants, and in six-packs at retailers this November. The new beer, alongside fan favorite Freedom of Speach (which debuted in summer 2018), will form the foundation of Revolution's year-round commitment to a rotating series of Session Sours.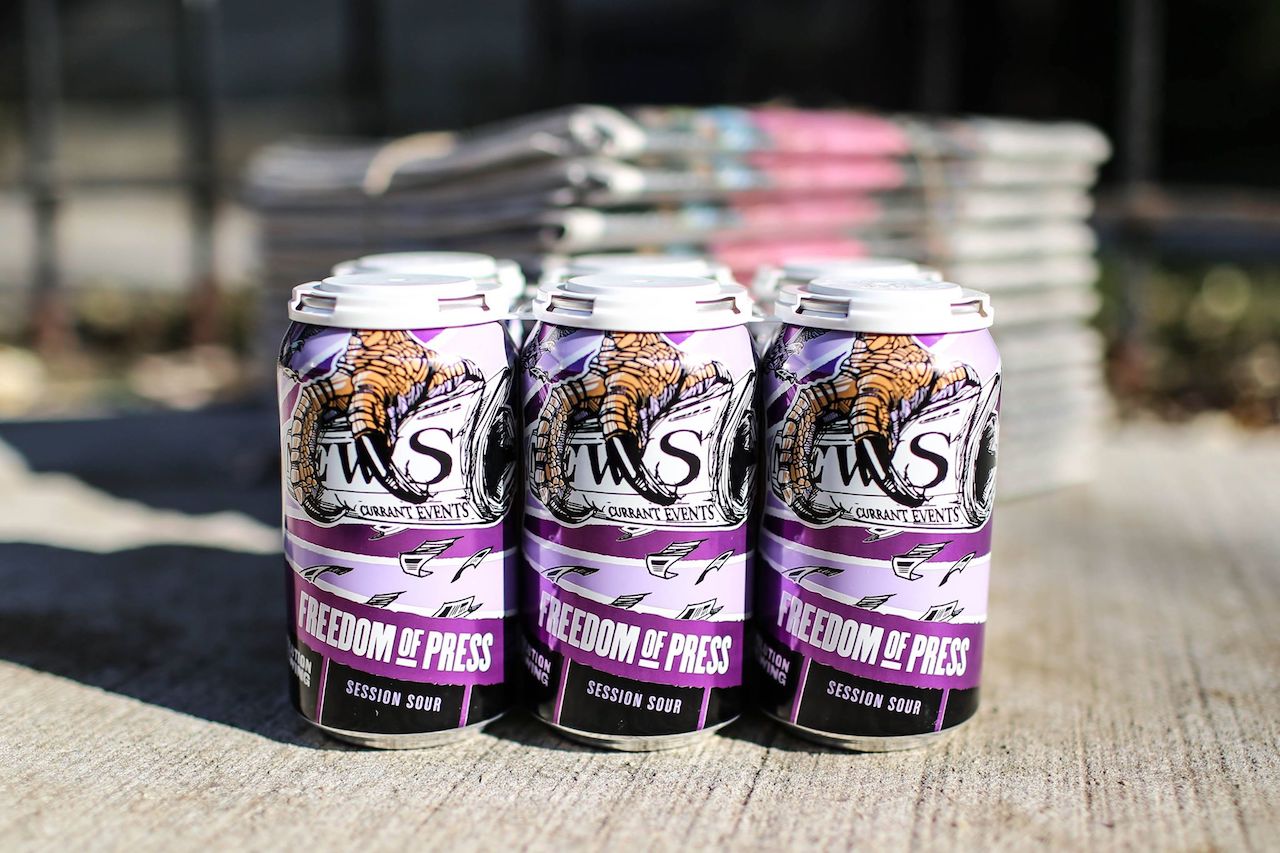 Freedom of Press is an easy-drinking, fruit-forward beer with a lightly tart character and dry finish. The brewers balanced black currants and natural souring to give the beer a refreshing, drinkable character and imbue its signature pink/purple hue. It comes in at 4.5% ABV and 120 calories, and perfectly balances sweet and tart for a uniquely bracing finish. The original recipe was created at the original Brewpub location in Logan Square and quickly became a favorite among Revolution's patrons.
"We knew we had to bring this beer to a wider audience after seeing how our fans responded to it. The black currants add a really distinctive color along with their flavor – it brings one more angle to the sensory experience of enjoying a great beer." said Josh Deth, Chairman of Revolution Brewing. "It wasn't until after we had brewed these sour beers that we realized they were only 120 calories. Our customers have asked for a low-calorie offering for a while and now we have a year-round option that fits that profile and is still full of flavor."
After the initial run, Freedom of Press will replace Bottom Up Wit on shelves. While no longer being sold in cans, Wit will still be brewed and available in kegs and at the Revolution Taproom and Brewpub. The first batches of Freedom of Press will hit draft handles and store shelves in November. Freedom of Speach will return in Spring 2019, and according to Deth, the door is open for an expanded lineup of Freedom in the future.