Red, White & Brew. Cheers to Independence Day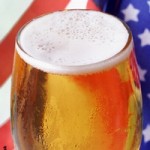 American Embassy, Berlin: Beer. The Fourth of July. And a different kind of German biergarten!
Who would have imagined this? At the request of the American Embassy, American craft beer from America's small brewers will be served on July 4th at the grand opening of the American Embassy in Berlin. The Brewers Association reports four pallets of bottled beer have arrived safely. They include craft beer from 13 different breweries' 47 brands.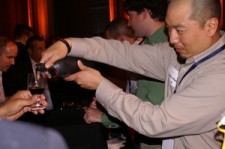 Participating Breweries are: Alaskan Brewing Co., Brewery Ommegang, Deschutes Brewery, Dogfish Head Craft Brewery, Flying Dog Brewery, Great Divide Brewing Co., Kona Brewing Co., Left Hand Brewing Co., Pyramid Brewing Co., Rogue Ales Brewery, Stone Brewing Co., TommyKnocker Brewing Co. and Widmer Brewing Co
It will be a beer garden the likes of which Germany has never seen. Flavor and diversity will reign. Over 4,500 dignitaries are expected including the German Chancellor and the former President George H.W. Bush. This won't be any kegger. Guests will be able to experience not only the beer, but see labeled bottles for themselves experiencing the impact that America's small brewers have had on America's new beer culture.