Oskar Blues Returns and Expands to Multiple Markets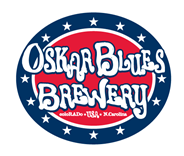 Longmont, CO & Brevard, NC — Oskar Blues has announced a handful of new market launches right out of the gate for 2014. First quarter new markets include a re-introduction to Idaho (Craig Stein Beverage), Minnesota (Original Gravity group of distributors), Kansas, Nevada and Delaware, along with increased distribution in southern Alabama.
This announcement follows a 37 percent (32,000 bbls) increase in 2013 while adding Michigan and Indiana.  Oskar Blues also filled distribution voids in Central California, Eastern North Carolina and the balance of Tennessee and Kentucky in late summer of 2013.
Oskar Blues Brewery packaged 59,000 bbls in 2011 and doubled that production, reaching over 119,000 bbls in 2013.  That growth has been fueled by the addition of the second Tasty Weasel Taproom and Brevard, NC, brewery, which began brewing in December 2012.  The Oskar Blues Brevard Brewery shipped more than 46,000 bbls in their first year of operation as East Coast distribution grew throughout the year.
In addition to capacity increases, Oskar Blues added key player Lou Romano as National Sales Director in October and promoted Chris Russell to Business Development Director, in preparation for 2014.  These two industry veterans lead a staunch group of regional managers and a sales force that has grown to over 45 strong.
About Oskar Blues Brewery
Founded as a brewpub by Dale Katechis in 1997, Oskar Blues Brewery launched the original craft beer-in-a-can with Dale's Pale Ale in 2002 using a tabletop machine that sealed one can at a time. In 2008, the makers of the top-selling pale ale in ColoRADo moved into a 35,000-square-foot facility in Longmont, ColoRADo. The brewery has since experienced explosive growth—packaging 59,000 barrels of beer in 2011 and 86,750 barrels in 2012. In December of 2012, Oskar Blues opened the doors to an additional brewery in Brevard, North Carolina. Together, the breweries packaged over 119,000 barrels of beer in 2013, distributing its trailblazing craft brews to 32 U.S. states.
http://www.facebook.com/OskarBluesCans
http://www.facebook.com/OskarBluesBrewerySoutheast
http://twitter.com/oskarblues
http://twitter.com/oskarblueswnc
http://www.youtube.com/oskarbluescans