Oskar Blues Launches UK Distribution + Collaborates With Brew Dog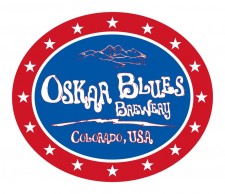 (Longmont, CO ) – Oskar Blues launched distribution of their line-up of boundary busting canned craft beer throughout the United Kingdom via Vertical Drinks Distribution in October.  To support the United Kingdom launch Oskar Blues brewed a collaboration beer with Scotland's Brew Dog Brewery (http://www.brewdog.com/ ) & set up a four-stop pub crawl & bike ride (Aberdeen, New Castle, Leeds & London) to introduce Oskar Blues brews at Brew Dog Pub Locations.   The "Shipwrecker Circus" collaboration beer is a bold American-Style Barleywine available throughout the UK.
Watch a backstage video of the collaboration brew & the Oskar Blues whirlwind UK craft beer tour HERE:  http://youtu.be/sNK8S9dI14k
About Oskar Blues Brewery
Founded by Dale Katechis in 1997 as a brewpub and grill, Oskar Blues Brewery launched its craft-brewed beer canning operations in 2002 in Lyons, Colo. It was the first American craft brewery to brew and hand-can its beer. Today there are more than 200 craft breweries canning beer. The original crew used a hand-canning line on a tabletop machine that sealed one can at a time. Oskar Blues Brewery in Longmont packaged 59,000 barrels in 2011 and grew to 85,750 in 2012 while opening an additional brewery in Brevard, NC, in late 2012.
http://www.facebook.com/OskarBluesCans
http://www.facebook.com/OskarBluesBrewerySoutheast
http://twitter.com/oskarblueswnc
http://www.youtube.com/oskarbluescans
Watch Oskar Blues Brewery's new video HERE via YouTube.