Order Faction Brewing, A Scarce Avery Sour & The Rare Barrel Online Now
When Bine and Vine Bottle shop told me that Faction Brewing of Northern California was going to be in stock this week, I nearly spit out my beer! Some many of you have no idea, but Faction Brewing, with the leadership of Brewmaster Rodger Davis, make some of the best hoppy beers in the entire world.  Yes, that's a pretty bold statement, but I stand by it, and his peers at places like Russian River, Firestone Walker and Pizza Port would agree.  We have three of their newest bottled offerings below. We also have a cellar treat from Avery Brewing, Dihos Dactylion, a barrel aged sour ale that only saw 248 cases produced.  If you are on a sour kick, check out what we have from The Rare Barrel, these beers don't make it out of California, unless you are in a state Bine and Vine ships to.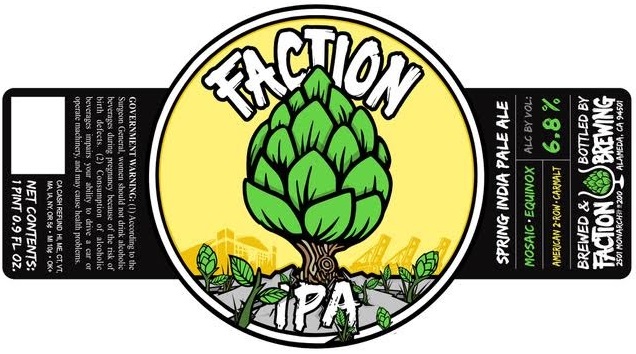 Faction Brewing Spring IPA –  A NEW TWIST ON OUR IPA FOR SPRING DRY HOPPED WITH MOSAIC AND EQUINOX.
Faction Brewing Pale Ale – FACTION PALE ALE IS OUR FLAGSHIP YEAR ROUND PALE ALE GENEROUSLY HOPPED WITH APOLLO, COLUMBUS & MOSAIC
Treat yourself to Faction Pale Ale 
Faction Penske File Pale Ale – THE PENSKE FILE IS A PALE ALE HOPPED WITH MOSAIC AND EQUINOX.
WHILE YOU ARE BEER SHOPPING, ORDER PENSKE FILE PALE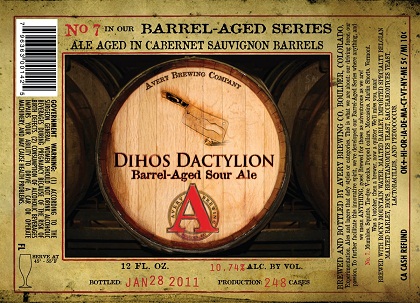 Avery Dihos Dactylion Barrel-aged Series No. 7 – Aged for eighteen months in fresh Cabernet Sauvignon wine barrels, Dihos Dactylion features a primary fermentation using a proprietary blend of saison yeasts, a secondary fermentation of our house brettanomyces wild yeast strain, along with lactobacillus and pediococcus bacteria added to sour things up. Dihos Dactylion bursts with aggressive aromas of red wine and a touch of brett; delightfully sour to the taste, initial lactic acid flavors hit high in the cheekbones before transitioning to complex layers of soft fruit, oaky-tannins and red wine.
GET THIS SUPER RARE 2011 BARREL AGED SOUR, DIHOS DACTYLION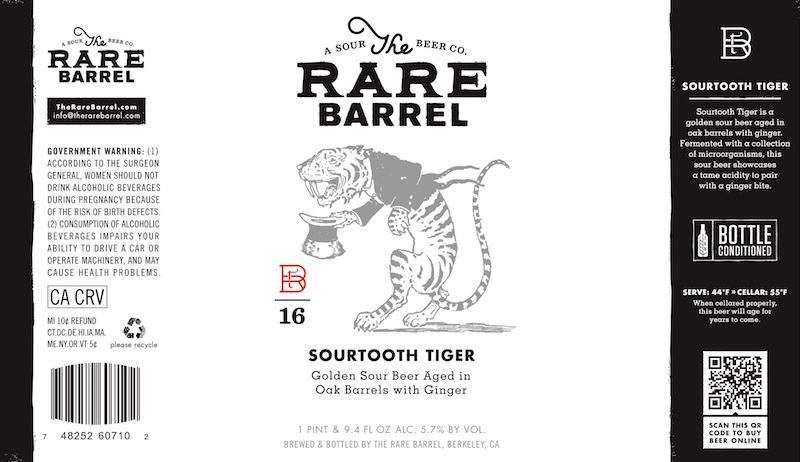 The Rare Barrel Sour Tooth Tiger – Sourtooth Tiger is a golden sour beer aged in oak barrels with ginger. Fermented with a collection of microorganisms, this sour beer showcases a tame acidity to pair with a ginger bite.
GO AHEAD AND ORDER SOUR TOOTH TIGER
This is a sponsored post from our longtime friends at Bine and Vine Bottle Shop. The Full Pint only partners with companies and products we believe in. If you are having difficulty buying these products for whatever reason or want to give us feedback, please do so by visiting our contact form.