Odell Brewing Brazzle Returns In Limited Quantities
(Fort Collins, CO) – On May 31st, 2017 Odell Brewing released it's third Cellar Series of 2017, Brazzle, a barrel aged Golden Raspberry Sour.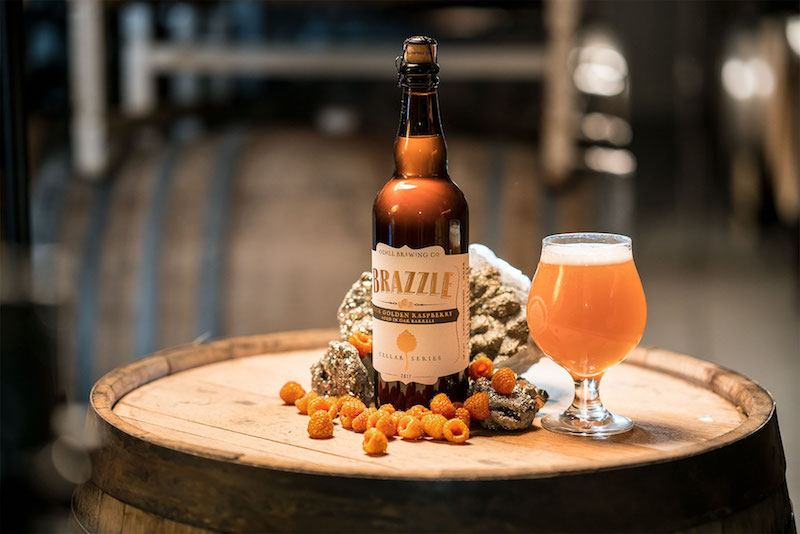 Brazzle is aged and blended in oak barrels for a subtle tartness that balances with the sweet stone fruit character of the golden raspberries. Golden raspberries increased sugar content and minimal acidity make them less tart than red raspberries.
"This beer was well received the first time around and if we were going to bring it back again, we wanted to go big. For this release, we've added twice as many golden raspberries," explains Brendan McGivney, COO. "They're notoriously difficult to source, but we made a few calls and it was worth the extra effort."
Coming in at 5.4%, Brazzle will be available in limited quantities as a single 750ml bottles across Odell's 14-state distribution footprint. To learn more about Brazzle visit http://bit.ly/newbrazzle.
# # #
About Odell Brewing – Odell Brewing is an independent, family and employee owned regional craft brewery. Since 1989, the culture of family and collaboration has thrived, fostering a brewery full of beer-centric people. It is this passion for beer that inspires Odell Brewing to create quality, hand-crafted and innovative brews. Odell Brewing is committed to providing exceptional service to its customers while making positive contributions to their co-workers and community through its outreach and charitable giving programs. Odell Brewing was named the "Best Medium Sized Company to Work For" in Colorado in 2015 and is the 27th largest craft brewery in the United States.