Odell – A Twitter Taste in Your Mouth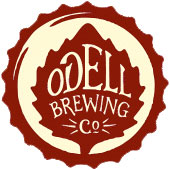 A Twitter Taste in Your Mouth
Odell Brewing Releases First Twitter Community Brew
On May 30, 2009, Odell Brewing will release the first Twitter community inspired brew.
Followers have until April 19, 2009 to tweet their suggested beer styles for the first Twitter Brew poll. The top beer suggestions will be voted on, and subsequent polls will be conducted to determine beer qualities like color, strength, body, and hop character. Twittering beer lovers can also tweet ideas for beer names and tap handle designs.

The voting will end on May 8, 2009 and brewer, Jeff Doyle will then brew the Twitter Brew on Odell Brewing's Pilot brewing system. "There are so many people who are interested in brewing but don't really have the means to do it," said Doyle. "The Twitter Brew will give them the chance to get involved with the whole process."
Twitter brewers can try their beer at the brewery's Tap Room during the tapping party on May 30, 2009.
Follow Odell on twitter by following this link http://twitter.com/odellbrewing