Nominate The Best Craft Beer of 2016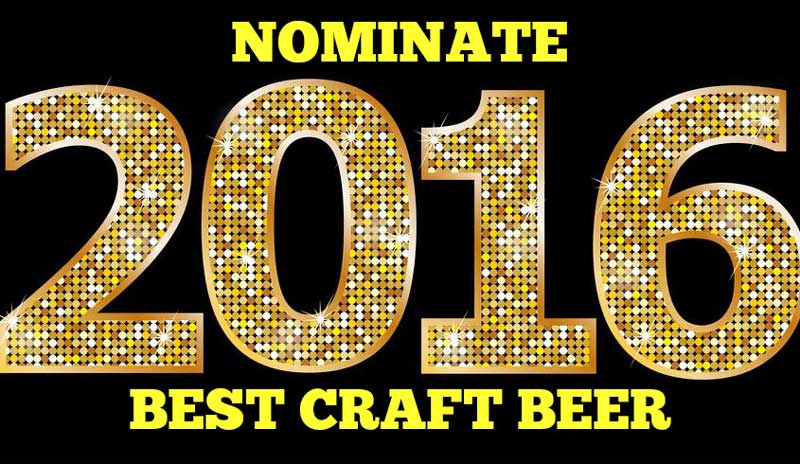 It's been a crazy year for craft beer, and an explosive one at that.  This was the year where we saw a decline in core brands but major growth in new, small breweries and "one off" specialty beers.  Every year, we hold our flagship poll, The Best Craft Beer of 2016. We plan to run this poll the last week of December, and want to gather a nice list of beers that were new and exciting in the year of 2016. Please read on for criteria and some nominations from the editor. PUT YOUR NOMINEES IN THE COMMENT SECTION BELOW. 
Criteria
Must be a new, packaged (canned or bottled) beer in 2016 or at the wee tail end of 2015, where the beer didn't widely roll out until 2016.
If it's an old taproom favorite rebranded and had its recipe tweaked, it's eligible if it's now widely available.
If the brewery of a beer you like was acquired by AB-InBev or MillerCoors or similar, from February on, it is still eligible.
Tips
Small batch, brewery only releases typically don't do well because they haven't been tried by enough people so try avoiding nominating nearly obscure beer.
Use websites like RateBeer.com and Untappd to get an idea of when the beer was born and when it started to become available.
Editor's Nominees
New Belgium Citradelic
Firestone Walker Luponic Distortion
Jester King – SPON
Oskar Blues Beerito
Stone Mocha IPA
Dogfish Head Flesh & Blood IPA