Ninkasi Brewing Expanding Distribution To Arizona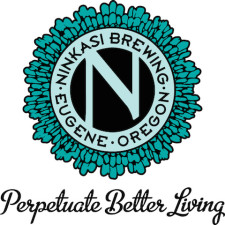 Arizona – Golden Eagle Distributors, Inc. is excited to announce Arizona statewide distribution of Ninkasi Brewing Company beers. Ninkasi Brewing Company is an award winning brewery located in Eugene, Oregon.
Golden Eagle Distributors, Inc. adds Ninkasi to its growing craft beer portfolio. A full service Arizona distributor, Golden Eagle features a statewide distribution network and educated sales force poised to build Ninkasi in Arizona.
"We are so excited to perpetuate better living by distributing Ninkasi beers in Arizona. Arizonans have been asking for Ninkasi. We are thrilled to work with the fabulous team at Ninkasi to bring their great beer to Arizona. Beer is love and we love Ninkasi," said Kimberly Clements, President, Golden Eagle Distributors, Inc.
Ninkasi Brewing Company produces a robust line-up of beers including its Flagship Series lead by Total Domination IPA, Seasonal Release Series, Prismatic Lager Series, Special Release Series, Single Hop Series, and Rare & Delicious Series.
Ninkasi Brewing Company is dedicated to brewing the highest quality craft beers in support of culture, community, and the uniqueness of each individual and their passions—while evoking as much enjoyment as possible along the way! Ninkasi believes in and is committed to sharing experiences that create value for its customers, partners, and communities in service to its core purpose: to Perpetuate Better Living.
Ninkasi Brewing will be available in Arizona in late October. Golden Eagle will host the first tasting at the Arizona Craft Brewers Guild's Baja Oktoberfest Saturday October 18th in Tucson at Kino Sports Complex.
About Golden Eagle Distributors, Inc.
Golden Eagle Distributors, Inc. is a premier distributor of alcohol beverages throughout Arizona. Celebrating 40 years as an Arizona family owned business, Golden Eagle has been known for providing quality beverages, excellent customer service and community service throughout the state of Arizona.The third-generation company is owned by the Clements family and is headquartered in Tucson with offices in Buckeye, Casa Grande, Flagstaff, Globe, Show Low and Tempe, Arizona.
www.gedaz.com – @GoldenEagleDist – facebook
About Ninkasi Brewing Company
Founded in 2006 by Jaime Floyd and Nikos Ridge, Ninkasi Brewing Company continues to grow from its first batch of Total Domination IPA, to two brew houses, a 55-barrel and a 90- barrel brew house, located in Eugene, Ore. Ninkasi's Flagship beers – Total Domination IPA, Tricerahops Double IPA, Believer Double Red, Oatis Oatmeal Stout, and Vanilla Oatis Oatmeal Stout – are sold throughout Oregon; Alaska, California, Idaho, Montana, Washington, Nevada, and Vancouver, British Columbia. The brewery remains privately-owned and is committed to community support and giving. Ninkasi's Beer is Love program offers in-kind donations and support for organizations throughout its footprint.
www.NinkasiBrewing.com – @NinkasiBrewing – facebook