New Brewer's Share Release From Full Sail – Josh's Spring Has Sprung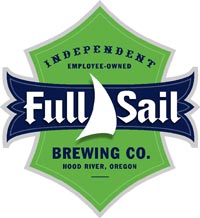 The Full Sail Brewery Invites You to Meet the Brewer and the Beer and Support Local Charity
Hood River, Oregon – Spring has sprung in the Northwest as the time to revel over winter beers, deep powder lines, and warm fires transitions into time to plant seeds, play with the kids in the yard, bike, hike, and enjoy the rapidly lengthening days. What better way to celebrate this change than to drink a beer that quenches your thirst and revives your soul… just like the spring time sun.
To commemorate the coming of spring and Earth Month, Full Sail will release a new beer in their Brewer's Share line up, called "Spring Has Sprung," crafted by brewer Josh Pfriem. Josh's brew is a Cascadian Blonde Ale that's like springtime in a glass. With its refreshing citrus blast in the nose, silky light body, and crisp bitter finish, at 6.3% it will hold up well on cool, crisp spring evenings.  Josh's hope is that his beer inspires you to grow a garden, hike in the mountains and barbeque with friends and family in the sun!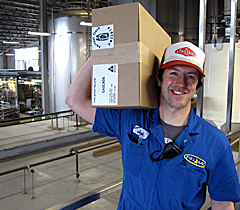 Spring Has Sprung was brewed with regionally-grown organic Pilsner malt, Pale malt and was hopped with Cascade and Amarillo hops (ABV 6.3% IBU 50).  "One of the great things about brewing beer in Oregon is our ingredients are close at hand. About 95% of what we use to brew our beer comes from local sources, and Josh's beer is no exception; the hops and barley came from Pacific Northwest farms, the yeast was propagated right here in the Hood River Valley, and the water comes right from Mt. Hood. It's a great place to live and make beer," said Jamie Emmerson, Full Sail's Executive Brewmaster.
Full Sail has scheduled two "Meet the Brewer and the Beer" events to showcase this new beer. The first Meet Brewer and the Beer event will be at Full Sail at Riverplace in Portland, Tuesday, April 19th, from 5:00 – 6:30PM. The second is at the Full Sail Tasting Room and Pub in Hood River, on Thursday, April 21st from 5:00 to 6:30PM. Join the Full Sail crew to celebrate and toast a pint of this new brew.
With each Brewer's Share series beer, Full Sail picks a local charity to receive a portion of the proceeds from the sale of the beer. Josh has chosen to support the Gorge Grown Food Network. Every keg of Spring Has Sprung benefits this network of citizens and farmers working to build a regional food system in the rural Columbia River Gorge region of Oregon and Washington. The network is devoted to connecting and supporting local farmers and ensuring access to good food for everyone.
The Brewer's Share series is a lineup of small batch draft beers where each Full Sailor takes a turn hand-crafting their own single batch recipe and a portion of the proceeds benefit a local charity of their choosing. Full Sail's Brewer's Share beers will only be available on tap at Full Sail's Tasting Room and Pub in Hood River, Oregon, and at Full Sail's Brewery at Riverplace, in Portland, Oregon. Growlers to go are available.  The next Brewer's Share will be brewed by Brewer Dan Peterson and is expected in late May.
About Full Sail Brewing Company:
The independent and employee-owned Full Sail Brewery is perched on a bluff in Hood River, Oregon, overlooking the most epic wind and kite surfing spot in the world. At this very moment 47 specialists in the liquid refreshment arts are crafting barley and hops into your next beer. Among the company's most popular brews are Full Sail Amber, IPA, Pale, LTD, Session and Session Black Premium lager. Founded in 1987, the Full Sail crew has been fermenting godlike nectar for 24 years.  Committed to brewing great beer and sustainable practices their award winning brews are now available in 27 states. The Full Sail Tasting Room and Pub is open seven days a week.  Swing by for a pint, grab a bite, tour the brewery, or just soak up the view.  http://www.fullsailbrewing.com