New Belgium Turns 20 – Set to Remix Fat Tire This Summer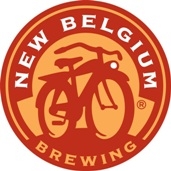 Ft. Collins, CO, February 22, 2011- New Belgium Brewing announced today that the Fort Collins brewer of Fat Tire will take a Joy Ride through Labor Day 2011 in celebration of their 20th anniversary.
A folding Mad Magazine style print campaign kicks off the first half of the celebration, followed by interactive Fat Tire story sharing with fans and the release of a New Belgium Super Cru in June. The initial print campaign focuses on the inherent tension of creating the famously well-balanced Fat Tire.
"It's the hardest beer for us to make," laments New Belgium Brewmaster, Peter Bouckaert. "The hop/malt balance required makes me pull out what little hair I have left… [but] the Belgian inspiration, the elegance – it's worth every ounce of frustration."
In the same two-page spread (the first ever from New Belgium), CEO and co-founder Kim Jordan reflects on Fat Tire's early success.
"We began by taking mixed cases of homebrew to parties," Jordan recalls. "Fat Tire was the go-to beer even then."
The first half of the Joy Ride campaign focuses on New Belgium co-worker Fat Tire stories, including a series of mail-able postcoaster cards and online video content.  In June, New Belgium plans a surprise showstopper – stay tuned! – and fans will be encouraged to submit their stories for a chance to win a 20th anniversary Fat Tire cruiser bike.
One of the most tangible manifestations of the celebration will be the June release of New Belgium Super Cru – a riff on the classic Fat Tire that is still in development.
"Getting to reimagine Fat Tire is an exciting opportunity," Bouckaert mused. "Do we go big and hoppy? Maybe sour? Add fruit? I do not know yet. It will be something memorable and probably it will make us crazy getting there."
To get in on the Joy Ride, head on over to: http://www.facebook.com/newbelgium.
About New Belgium Brewing Company
New Belgium Brewing Company, makers of Fat Tire Amber Ale and a host of Belgian-inspired beers, began operations in a tiny Fort Collins basement in 1991. Today, the third largest craft brewer in the U.S., New Belgium produces seven year-round beers; Fat Tire Amber Ale, Sunshine Wheat, Blue Paddle Pilsner, 1554 Black Ale, Abbey, Mothership Wit and Trippel, as well as a host of seasonal releases.  In addition to producing world-class beers, New Belgium takes pride in being a responsible corporate role model with progressive programs such as employee ownership, open book management and a commitment to environmental stewardship.  For more information, visit www.newbelgium.com.