New Belgium Official Beer Partner with Telluride Ski Resort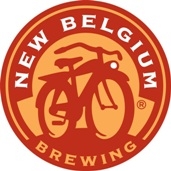 The Colorado Craft Brewer to Pour Telluride's Skiers and Snowboarders Full Portfolio of New Belgium Brews
The makers of Fat Tire Amber Ale, New Belgium Brewing Company, announced a sole partnership with the Telluride Ski Resort today. Eight mountain bars and restaurants will feature New Belgium's full portfolio of seven-year round beers in Telluride, CO. New Belgium will also serve more esoteric beers including the hand-bottled La Folie, a wood-aged beer, and selections from New Belgium's Lips of Faith program – which enables New Belgium employees to creatively brew their own specialty beers for distribution.
"We are looking forward to partnering with Telluride Ski Resort, as we both focus on providing a great product while practicing sustainable business solutions," said Colorado Beer Ranger Edward Hines. "We're also very excited to offer some of our harder-to-find beers like Lips of Faith selections, Trippel, Abbey and La Folie to an audience from around the world."
New Belgium Brewing is nationally recognized for its progressive environmental activities. From its inception, New Belgium has made every effort to minimize resource consumption, maximize energy efficiency and recycle at every opportunity. In fact, New Belgium became the country's first brewery to subscribe to wind energy after employee owners voted to help finance the transition with a portion of their bonuses in 1999.
"The Telluride Ski Resort is committed to offering exceptional products at our resort, and New Belgium Brewing Company is the perfect fit," said Matt Skinner, vice president of sales and marketing for the resort. "We are excited to present New Belgium as our partner to our national and international winter enthusiasts and beer connoisseurs."
For more information on New Belgium Brewing, visit www.newbelgium.com.
For more information on the Telluride Ski Resort, visit www.tellurideskiresort.com.
About New Belgium Brewing Company
New Belgium Brewing Company, makers of Fat Tire Amber Ale and a host of Belgian-inspired beers, began operations in a tiny Fort Collins basement in 1991. Today, the third largest craft brewer in the U.S., New Belgium produces eight year-round beers; Fat Tire Amber Ale, Sunshine Wheat, Blue Paddle Pilsner, 1554 Black Ale, Abbey, Mothership Wit, Mighty Arrow and Trippel, as well as a host of seasonal releases. In addition to producing world-class beers, New Belgium takes pride in being a responsible corporate role model with progressive programs such as employee ownership, open book management and a commitment to environmental stewardship. For more information, visit www.newbelgium.com.
About Telluride Ski Resort
Stashed among the highest concentration of 14,000 foot peaks in North America, Telluride's breathtaking views are just a part of what makes Telluride stand out among mountain destinations. Historic buildings, quaint bakeries and local watering holes blend with luxury hotels, five-star restaurants, sophisticated shops and some of the finest spas in the world.
Adding to Telluride's reputation for legendary terrain, the resort is thrilled to announce the opening of Revelation Bowl. Served by a new, locally manufactured Leitner-Poma lift and situated above tree line, this natural, wide-open bowl offers advanced and expert skiing in an unbelievably scenic setting.
Touting the combination of awe-inspiring views, world-class terrain, Rocky Mountain snow, an easy going town and hassle-free destination, Telluride is truly unmatched in North America.