New Belgium Brewing Announces On-site Solar Array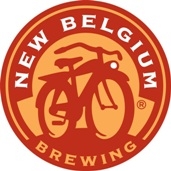 (FORT COLLINS-August 21, 2009) New Belgium Brewing, makers of Fat Tire Amber Ale, announced today that they will begin installation of the largest privately owned solar array in Colorado on August 25.  The 200 kW system will produce 16% of New Belgium's peak electrical load and 3% of their total electrical energy use. The array is part of the brewer's commitment to Fort Collins' FortZED initiative. Fort ZED is a public/private partnership that aims to create the world's largest "active zero energy district" through Smart Grid and renewable energy technology.

New Belgium, along with several other Fort Collins entities—such as the City, CSU, Spirae, Brendle Group, Advanced Energy, and Woodward—responded to a request from the Department of Energy to demonstrate peak load reduction. The partners were one of nine groups nationwide to receive such a grant and see it as an excellent opportunity to jump start FortZED.
"We're excited to include a fairly large solar PV installation as part of our total load reduction project portfolio," said New Belgium Sustainability Director Jennifer Orgolini. "It nicely compliments our current on-site generation which uses methane from our process water treatment plant, and the new generation capacity, thermal storage and demand response technologies we'll also be adding for peak reduction.  The five projects we're doing to reduce peak will cost over $3 million, but the DOE grant and partner contributions allow us to help further research required to make distributed generation and smart grids a reality for the whole country."
New Belgium became the country's first brewery to subscribe to 100% wind powered electricity in 1998 and can produce up to 15% of its electrical needs by capturing methane from its process water treatment plant to fire a co-generation engine which produces heat and electricity on site.
The solar array will cost just over $1 million, and New Belgium will receive reimbursement for up to 40% through the Department of Energy grant. Boulder-based Namaste Solar is contracted for the integration. The 870 panels will rest atop New Belgium's packaging hall where engineers estimate it can power the bottle line up to eight hours on a sunny day.