New Belgium Brewing – 2013 Release Schedule, New Packaging,Collaborations and More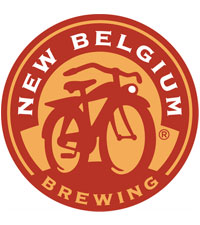 We rounded up some very important news items from New Belgium Brewing, makers of Fat Tire Amber Ale.  Items of interest include the 2013 Release Schedule, new packaging, collaborations and much more. Enjoy!
2013 Lips of Faith and Seasonal Schedule
February – April
Seasonal:  Dig Pale Ale
Lips of Faith:
– Sultana Cascara Quad
– Feijoa (collab with Dieu de Ciel)
May – July
Seasonal: Rolle Bolle
Lips of Faith:
– Parde Bloum (Dandelion beer collab with Red Rock)
– Pluot
August – October
Seasonal: Red Hoptober
Lips of Faith:
– Coconut Curry Heffeweizen
– Fall Wild Ale
"As you can see we've committed one Lips of Faith every quarter (excepting the 3rd) to a collaboration brew starting with Dieu de Ciel early in the year. The Parde Bloum (dandelion) beer with Red Rock out of Utah has been long in the works as one of our engineers Chris Holbrooke used to work there and we've done a couple small batches already. The collaboration with Chris at De Dolle (Belgium) is exciting for us as we've long had a great deal of respect for him and we make a point to visit every one of 5-year anniversary trips (so yearly with the five year crew)."
November – January
Seasonal: Accumulation
Lips of Faith:
– Yuzu Berlinerweiss
– De Dolle collab TBD
—
Brands Being Cycled Out?
"Belgo IPA will make room for Rampant Imperial IPA in March."
Any new products added to your canning program?
"Shift will add a 12-oz option in addition to 16-oz, currently in some test markets."
 Any major markets targeted for 2013?
"Alaska and Louisiana."
Will the new facility in Asheville have beers exclusive to that brewery?
"We like that idea and I'm sure you'll see some experimentation at both facilities. I would anticipate collaboration with regional brewers and I know there are some interesting micro-maltsters down that way. We certainly will immerse ourselves in local cuisines and check out the local agricultural offerings for inspiration."