Monday Night Brewing Releases Rucksack, A German Style Wheat Beer
(ATLANTA, GA) — Atlanta, Georgia-based craft brewer Monday Night Brewing has released its newest seasonal. Rucksack is a traditional German-style wheat beer (Hefeweizen) that's a well-earned respite after long day on the trail or in the hammock.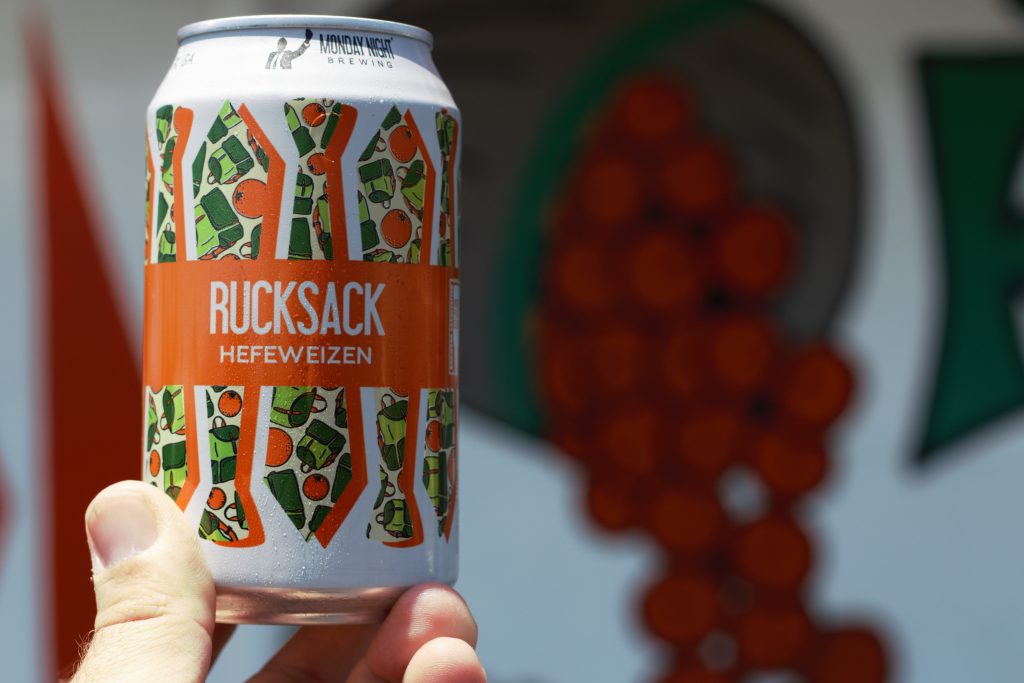 Hazy and unfiltered, Rucksack's wheat malt delivers a bready character that screams citrus fruit when combined with Mandarina Bavaria hops. Steeping this beer with orange peel post-fermentation only accentuates this fruitiness.
Pair Rucksack with roast pork, fried chicken and even lobster rolls. Hit the trail with Rucksack and be ready for adventure.
Rucksack will be available through the early summer months on draft and in cans for to-go purchase at Monday Night Brewing's West Midtown location. The beer will also be on tap and in cans at bars and retailers in Georgia and Alabama starting May 5.
ABOUT MONDAY NIGHT BREWING
Based in Atlanta, Georgia, Monday Night Brewing grew out of a Bible study. Founded by Jonathan Baker, Joel Iverson and Jeff Heck, Monday Night Brewing exists to deepen human relationships over some of the best beer of country. Head Brewer Peter Kiley oversees barrel-aging and souring at their brand new facility, the Garage, in Atlanta's Lee + White project on the southwest side of Atlanta. More details can be found here.