Modern Hops Presents – The Juice Strikes Back March 16, 2019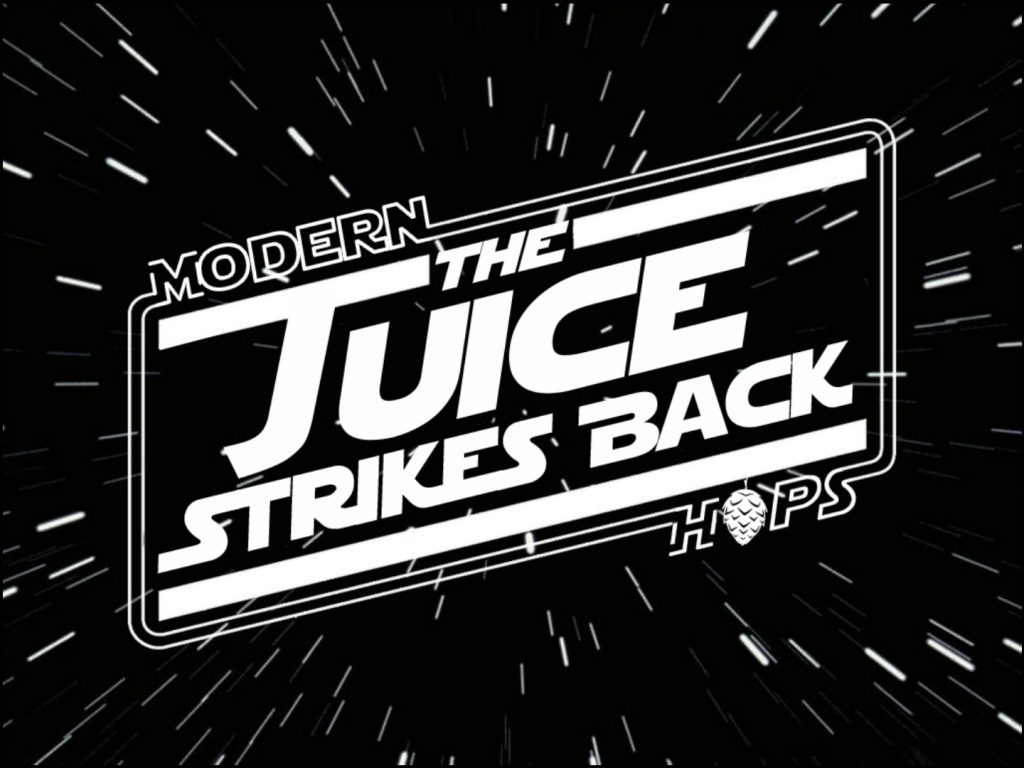 (Atlanta, GA) – The Day of The Juice was such a great time we had to do it again, only with more beer and new breweries. The event will be March 16th at 1pm at Factory Atlanta Chamblee!
The Juice Strikes Back is a follow up to last years The Day of The Juice.  The event is a charity craft beer festival featuring the best beers, ciders, and meads in the Country.  Our charity this year is The Georgia Transplant Foundation who provides financial support to those needing transplants.  All proceeds of the event will be donated to them.  We have assembled a group of elite breweries, meaderies, cideries who will be bringing beer you won't find in Georgia otherwise. Each brewery will have 2-3 beers on tap for unlimited sampling. Taplist will be published via social media and the festival website at least 1 week prior to event.
The price of a ticket is $90.  Designated Driver tickets are available for a $10 donation to the GTC.  Each regular ticket comes with a souvenir tasting glass and unlimited pours during the event hours of 1pm-5pm.
To attend you must be 21+ years old with a valid photo ID to attend the festival. You may enter the Factory at 12:30pm on the day of the event but beer will not be poured until 1pm.
SOUVENIRS & RAFFLES
During the event we will have merchandise, brewery gear, glassware, & cans/bottles for sale.  We will have sweet Arcade and even a cool crane machine to win beer packages.  Festival merchandise can be purchased with cash or paypal/venmo.  All proceeds are donated to Georgia Transplant Foundation.  Raffle ticket donations will go to the GTC and provide participants the ability to win take home beer and merchandise from the brewery participants.
The following Breweries will be participating:
Alvarado Street
Block 15
Barrel Culture
BeeCraft
Best End
Boneflower
Brix City
Burley Oak
Calusa
Carton
Cerebral
Charlestowne Fermentory
Cherry Street
Civil Society
Creature Comforts
Dancing Gnome
Deciduous
Dionysus
Dssolvr
D9
Eden Ciders
Eighth State
Ellipsis
Equilibrium
Etowah Meadery
Finback
Firewater
Four Fires
Great Notion
Heaven & Ale
Heist
Hidden Springs
Homes
Honest Abe
Hop Butcher
Hop Soul
Horus
Hubbards Cave/Une Annee
Idyll Hounds
Imprint
Ingenious Brewing
Kros Strain
LIC Beer Project
Little Cottage
Magnify
Mast Landing
Melovino
Monkeytown
Narrow Gauge
North 2 South Cider
Northwoods
Old Nation
Ology
Pulpit Rock
RaR
Resident Culture
Salud Cerveceria
Sand City
Satulah
Seminar
Southern Grist
Southern Swells
Superstition
The Answer
Triple Crossing
Turning Point
Untitled Art
Odd Breed
450 North
2nd shift