Mississippi To Allow On Site Sampling at Breweries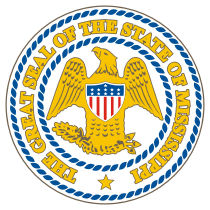 From Wesley over at msbeer.org, we learn of great news regarding Mississippi's antiquated beer regulations. Lazy Magnolia Brewing went to bat to let Mississippi breweries have the ability to offer samples, something almost every brewery in the world does.
Currently it is unlawful for Mississippi breweries to sample their beers at the brewery.  This will change soon.  Governor Phil Bryant signed into law Senate Bill 2600 which will allow samples to be served with certain restrictions.

This law will take effect July 1, 2012.

This is great news for Mississippi's breweries.  This will only affect Lazy Magnolia on July 1, but will allow future breweries (Lucky Town Brewing, Crooked Letter Brewing, and Gordon Creek Brewery) to sample on site as well.
Click here to read the entire article over at msbeer.org, including copy of the new legislation.