Maui Brewing Wins US Open Beer Championship for 2010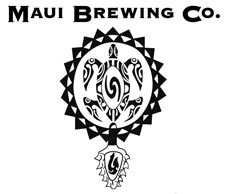 Atlanta, GA — Winners in the 2010 United States Open Beer Championships – the only brewery competition to include professional breweries and award-winning home brewers – were announced this week. More than 700 beers in 50 different categories were submitted.
Maui Brewing of Hawaii was named Grand National Champion by winning two gold, five silver, and two bronze medals. Sprecher Brewing of Wisconsin finished second while Deschutes Brewing, last year's winner from Bend, Oregon took third.
In all, 70 individual breweries won at least one medal and 20 won two or more.
Home brewers Jimmy Vervaecke, Jake Ocque and Tom Ocque, who previously medaled at the National Home Brewers competition, each earned a bronze.
The U.S. Open is the only competition that allows award-winning home brewers to compete against professional breweries. "This competition is significant because it accepts entries from breweries around the world and allows national winning homebrews to compete," said Dow Scoggins, director of the U.S. Open Beer Championships. "More than 700 beers were submitted, and although all the top 10 winning breweries were based in the U.S. this year, at least 20 international breweries representing Canada, Belgium, Belize, Holland, Germany, England and Brazil also medaled."
Competing beers were judged in more than 50 different beer style categories. Along with the medals awarded, a Grand National Champion is awarded based on a point system for beers (five minimum) entered in the competition.
The top 10 breweries based on the number of beers placing first (3 points), second (2 points) or third (1 point) are:
1. Maui Brewing, Hawaii
2. Sprecher Brewing, Wisconsin
3. Deschutes Brewing, Oregon
4. Boston Beer Company, Massachuetts
5. Sweetwater Brewing, Georgia 5. South Street Brewery, Virginia
7. August Schell. Minnesota
8. Silverton Brewing, Colorado 8. Capital Brewing, Wisconsin
10. Redbrick Brewery, Georgia
The judges also named a "Judges Award" for the top five "most creative names" and "most creative flavors." Among the judges favorites:
Lucifer Angel by Maui Brewing
Dragon's Breath by Bayern Brewing
Swamp Ape IPA by Florida Beer Company
Buffalo Sweat by Tallgrass Brewing
Black Betty Imperial Stout – Nebraska Brewing
To see the individual winning brews and other winner and entrants' details, go to www.USOpenBeer.com. The United States Open Beer Championship invited more than 1,000 breweries from more than 30 countries, as well as the 27 National Home brewing Champions from the United States and Canada, to participate. Breweries and home brewers worldwide competed side-by-side in the blind judging. Judges from the U.S. and Canada participated.
#####
For more information: Contact – Dow Scoggins Director of the 2010 U.S. Open Beer Championship Phone: 334-444-3346 Email: [email protected]