Maui Brewing Co.'s Production Brewery Goes Solar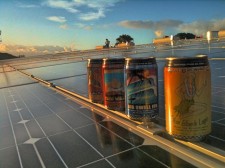 Lahaina, Maui, Hi – Maui Brewing Co. (MBC) is proud to announce that the production facility is now solar-powered!
The vision that has become reality is a system that supplies the energy needed to run the brewery operations and to charge an electric vehicle by energy from the sun for business use.
Maui Brewing Co. had been planning for some time to run the brewery on solar energy but many issues needed to be addressed, including financing, obtaining many approvals, interconnecting with Maui Electric and more. MBC was fortunate to have aligned themselves with Green Global Communities (GGC), Hawaii Architectural, Morikawa & Associates, LLC, Nissan and Aerovironment. All the companies came together to make the project possible. "We're all proud to say that Maui Brewing Co. beer is now 'Brewed with the Sun', it was a long time coming but it further demonstrates our commitment to the community and the 'aina" said Founder Garrett Marrero, he adds "Its pretty cool too! The guys in the brewery are pretty stoked because its at least 10 degrees cooler in the building, everyone wins."
MBC's installation is a 100 kW AC PV system configured with 31 strings of 14 for a total of 434 PV panels 104,160 watts DC. A Nissan LEAF was also purchased to utilize for showcasing the capabilities of green energy options. Another LEAF is in the works to allow for green deliveries of food from the Kahana Brewpub.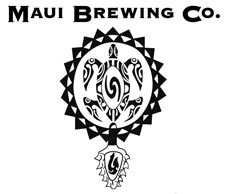 Maui Brewing Co. is one of only two truly local Hawaiian breweries, brewing and packaging 100% of product in the state. Maui Brewing Co. and Hawaii Nui (on the Big Island) are very proud to be wholly produced in Hawaii. Maui Brewing Co. has been recognized as Hawaii's #1 craft beer since 2005 and the company has a strong commitment to the local economy, and the environment. MBC craft beers are packaged with the most eco-friendly materials.
Although cans and bottles are both recyclable, bottles still break and pose a risk at beaches. The cans are manufactured on Oahu and designed by local Maui artists; they have the added bonus of protecting the beer in the best possible manner, protecting the product from both light and oxygen damage which can seriously compromise the taste. Plastic rings are dangerous to marine life and therefore, a unique, recyclable plastic carrying device is used to hold the products. The spent grain from beer production is donated to local ranchers for cattle feed and composting. Maui Brewing Co. is also very active in several local Hawaii charities.
Founder Garrett Marrero and his wife, Melanie, operate a 7-barrel brewpub at the Kahana location as well as a 25-barrel production brewery and canning facility in Lahaina. Maui Brewing Co. is a truly local beer as 100% of their products are made in Hawaii.