Longtime Firestone Walker Employee Jim Crooks Parts Ways With Company
(Paso Robles, CA) – After 22 years with the company, Jim Crooks, known as Sour Jim has parted ways with Firestone Walker Brewing and by extension, Firestone Walker BarrelWorks.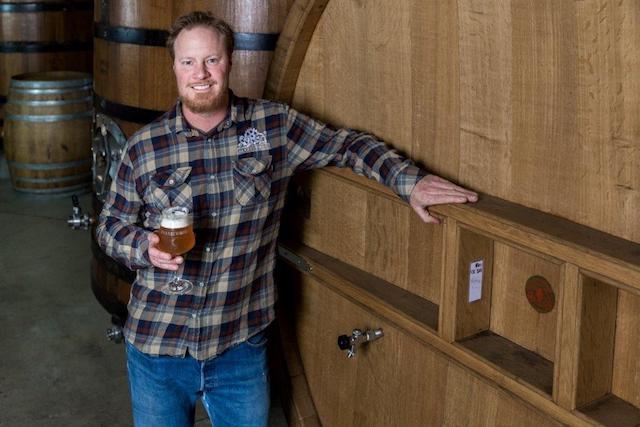 In the folk lore of Firestone Walker Brewing, Jim Crooks became head of quality control for Firestone Walker long ago, and was involved in the companies early experimental and barrel aged endeavors. When they began getting serious about creating sour and tart ales using wild yeast, they realized that they would need to lessen the risk of brewhouse contamination and make sure that all wild ale production was produced downstream from the main brewery in Paso Robles. Jim, alongside returning Firestone alumni Jeffers Richardson turned the original brewhouse and taproom in Buellton into a destination for wild ale and sour ale lovers known as Barrelworks.
Jim has been a friend of The Full Pint for years and even held an intimate blending session with us to create a small batch blend of beer for one of our earlier anniversary parties, an experience that gave us great insight and education into oak aged sour ale.
Jim sent us a quick memo announcing his departure: "After 22 years with Firestone Walker and having had more successes than ever imagined in this industry, I am looking forward to my next venture.  I'm excited to share my current project with you as it evolves and become reality.  Thank you to those that have influenced my success, encouraged my vision, and collaborated along the way.  If you are interested in tracking my journey, follow me @therealsourjim on Instagram."
Following up with Firestone Walker, David Walker, co-founder of Firestone Walker Brewing had this to say: "We are going to miss Jim and will always credit his passion for the magical world of fermentation and microbiology as a driving force for many of the great beers we have brewed over the years. That passion lives on in these beers and we wish him all the best for the future."
In following up with Jim, we learned that his position had been eliminated, and when we asked Firestone Walker of the future of Barrelworks without Jim, we did not get a response. We wish Jim the best of luck and look forward to seeing where he lands.