Left Hand Brewing Foundation Presents Yonder Mountain String Band at Longmont Oktoberfest
(Longmont, CO) –The Left Hand Brewing Foundation is proud to present two nights of Yonder Mountain String Band at Longmont Oktoberfest Sept. 20-21 in Roosevelt Park in Longmont. So get ready to pull out your lederhosen and dirndls, grab a pretzel or brat and hoist your stein because Longmont Oktoberfest is back and not to be missed!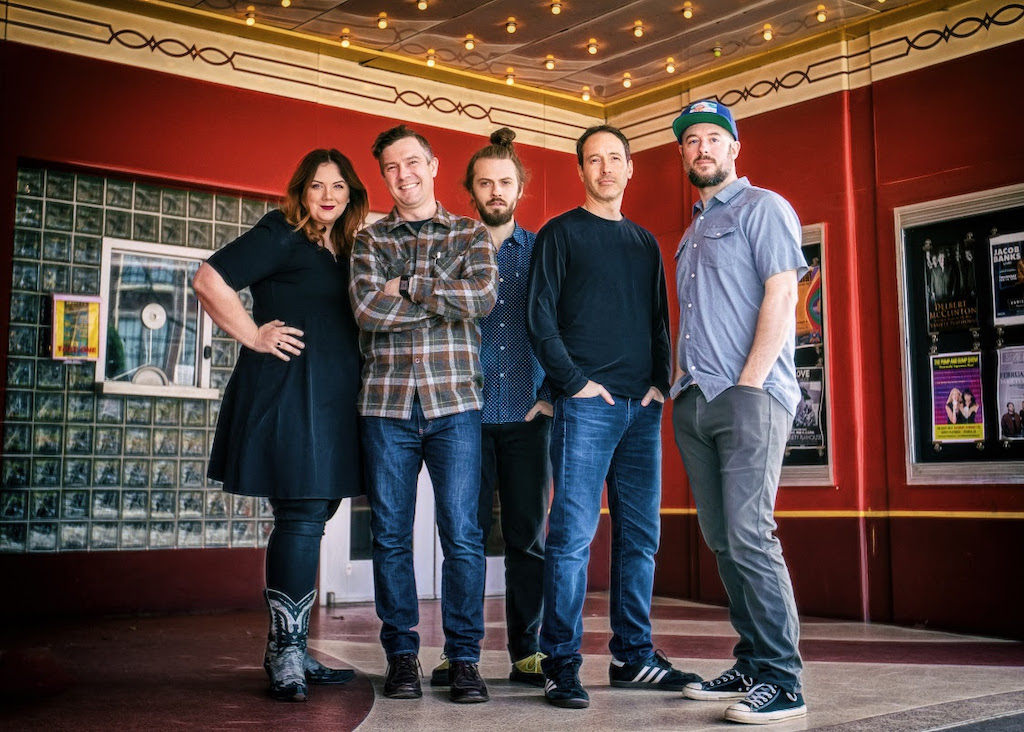 For the past 20 years, Yonder Mountain String Band has redefined bluegrass music, expanding the traditional acoustic genre beyond its previously established boundaries by steadily pushing the envelope into the realms of rock n' roll and improvisation. YMSB—guitarist Adam Aijala, bassist Ben Kaufmann, banjo player Dave Johnston, Jacob Joliff on mandolin and violinist Allie Kral–has always played music of their own design, in the process attracting a devout following of fans that often resembles a tight-knit family on an epic musical journey as Yonder traverses the country with an ambitious tour schedule. Yonder is a quintessential ensemble honing its craft night after night on the road, and the fans are there to experience it in real time. The result is music that doesn't stand still, it's always progressing and breaking unprecedented ground.
Supporting Yonder Mountain String Band on Friday, Sept. 20 and Sat., Sept. 21 will be the best of Northern Colorado's local music scene with performances from Head for the Hills (Fort Collins), Elephant Collective Showcase (Boulder County), Bonnie & The Clydes (Longmont), The Drunken Hearts (Boulder), Foxfeather (Longmont), The Lonesome Days(Northern CO), Francis and the Wolf (Longmont), Rosh & The Blind Cafe Orchestra (Boulder), and Clandestine Amigo(Longmont). Traditional Oktoberfest polka music also will be in the air throughout the day!
The festival will also feature 15+ local craft breweries, distilleries, and cideries as well as local food, and games for all ages. Ranked as a "Must Visit Oktoberfest" by DRAFT magazine, Longmont Oktoberfest celebrates the summer's transition to fall at Roosevelt Park. In addition to music all weekend, the event will feature classic Oktoberfest activities including sack races (kids and adults), stein holding contests, a costume contest, bratwurst eating competition, and the tapping of the official Oktoberfest keg.
All event proceeds from Longmont Oktoberfest benefit local 501c3 non-profits in Longmont including the Longmont Humane Society, Future Arts Foundation, and the Left Hand Brewing Foundation. Longmont Humane Society is a mainstay in the Longmont area proudly serving the community for more than 45 years. Future Arts Foundation, a non-profit dedicated to involving youth in the arts, has partnered with Tinker Art Studio and will offer free art workshops to the children of local teachers, first-responders, and military members.
Tickets for Longmont Oktoberfest are on sale now at www.lhbfoundation.org, and for just $15 for a single day pass ($25 for a two-day pass) festival goers can enjoy everything Longmont Oktoberfest has to offer. The festival is a family event and tickets for children 5-12 are $5 and those younger are free. For the ultimate event experience, VIP tickets are available for $75 and include access to the VIP lounge, premium seating, free VIP-only food and beverages, special beer offerings and private climate-controlled restrooms.
tunes
Food and libations will be in full effect along with the music vibes including local food trucks and Longmont's favorite craft breweries, cideries and distilleries. Drink tokens can be purchased for $6 or four tokens for $20. Cash or credit will be accepted and there will be an ATM on site. For more event information, please visit  www.lhbfoundation.org/longmont-oktoberfest.
To date, Longmont Oktoberfest has raised more than $250,000 in donations to charitable organizations. This year's Longmont Oktoberfest sponsors include First National Bank, High Country Harley, High Plains Bank, Airgas, Westrock, Longmont Ford, and more.
About Left Hand Brewing Foundation
Founded in 2016 to support Left Hand Brewing Company's charitable giving, the Left Hand Brewing Foundation (LHBF) is committed to brewing a stronger community where we work, live, and play. The LHBF supports primary needs, community support groups, arts and cultural activities, housing projects, medical research and responds to issues and emergencies in the Longmont community and beyond. All event proceeds, sponsorship revenue, and donations fromLeft Hand Brewing Foundation events benefit the LHBF and its beneficiaries. To learn more, please visitwww.lhbfoundation.org.
About Left Hand Brewing Company
Left Hand Brewing Company, founded in Longmont, Colorado, is one of the original pioneers in craft brewing. From a humble homebrew kit beginning to becoming one of the top 50 craft breweries in the U.S., Left Hand has continued to grow and innovate throughout our 25+ year history. Famous for our nitro series, Left Hand launched America's original nitro bottle with our flagship Milk Stout Nitro and the first production run of U.S.-made nitro widget cans. We're proud to be one of the most honored and recognized breweries in Colorado with 29 Great American Beer Festival medals,11 World Beer Cup awards, and 9 European Beer Star awards. Our collection of perennial and seasonal beers is available in 43 states, DC and internationally. To learn more, please visit www.lefthandbrewing.com.
About Longmont Humane Society
Longmont Humane Society is a private, non-profit organization dedicated to the protection of animals. We provide temporary shelter to thousands of animals every year: dogs, cats, small mammals, and birds who are lost, abandoned, or surrendered. Loving attention, nutritious food, meticulous health care and daily exercise are standard parts of the high-quality care provided to each animal.
About Future Arts Foundation
The Future Arts Foundation is a federally recognized nonprofit organization. Our mission is host cultural events that provide arts opportunities for Colorado youth. How do we accomplish this goal? We host an annual music festival, concert series, and other cultural events. Proceeds from these events provide Colorado schools with instruments and allow us to host a youth arts camp offering free and reduced fee classes for the children of Colorado teachers, first responders, and military members.