Le Petit Saison Returns To Twisted Pine Brewery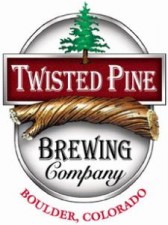 Boulder, Colorado – Twisted Pine Brewery will be re-releasing their popular Le Petit Saison this June; just in time for the summer season. Le Petite is an avant-garde, beautifully crafted Saison with delicate estery and fruity flavors provided by the yeast.
"When working with a great strain of yeast, you want it to shine though as much as possible," says brewer Jeff Brumley. "The flavors of this beer are naturally derived from the yeast, nothing else is added, which is part of what gives this Saison such a distinct aroma and flavor."
Saison, which translates to "season" in French, is a panache that was originally brewed for farm workers in Belgium to drink after a long day of work. This style is typically known as an easy drinking summer session beer with medium alcohol content. Le Petite combines a wonderful breadiness followed by subtle notes of apricot and pear as it warms. Noble hops provide a clean crisp finish to this flavorful balanced beer. Le Petite is a perfect aperitif; a natural pairing for a variety of breads, cheeses and salads.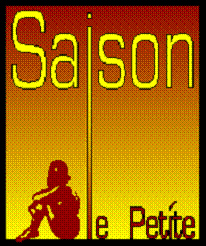 Last year Le Petit won a bronze medal at the Colorado State Fair. "It was an incredible honor to win a medal for our first Saison." says Brumley. "The balance of simplicity and complexity found in this beer makes it a very enjoyable and unique brew we're proud to craft." Le Petit Saison is available early June in 22oz bottles and draft throughout the state of Colorado and will be tapped at the Twisted Pine Ale House on Friday, June 3rd. Bon appétit!
Le Petite Saison joins Twisted Pines' Timberline Series of beers alongside others such as Hoppy Man, Reilly's Oak Whiskey Red, Billy's Chilies, Espresso Stout, Hoppy Knight India Black Ale and the soon to be released Bough Breaker Barleywine (7/16).
Based in Boulder, Colorado Twisted Pine Brewing Company has been handcrafting beer since 1995. They are the brewers of such favorites as "Hoppy Boy IPA," "Raspberry Wheat Ale" and "Billy's Chilies." The Ale House is a very popular local hangout and boasts 17 taps, 5 rotating. Twisted Pine is active with local charitable organizations and a strong believer in sustainable business practices. You can find more information at www.twistedpinebrewing.com.