Lagunitas Issues Statement Regarding New Chicago Brewery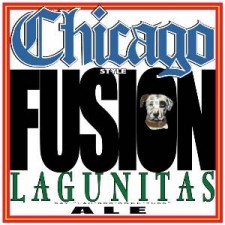 Late last night, we shared the breaking news that Lagunitas Brewing of Pentaluma, CA would be constructing a new brewery in Chicago. While we had no reason to question the statement made on Twitter, we found it funny that there was no press friendly statement on the matter.
Well, we reached out to Lagunitas for a statement, and here is what they had to say.
We are building a second brewing facility in Chicago Illinois on the grounds of the CineSpace Movie Soundstage complex in the Douglas Park neighborhood.  It will have a ROLEC-built 250 barrel kettle and 200,000 barrels of initial capacity.  This will be built in 2013.

By building a second brewery in Chicago, we'll be adding capacity closer to where it will be enjoyed and we believe that the future of Craft beer is local, and we want to be a part of that future.

Lagunitas was founded in 1993 and shipped 161,420 barrels in 2011.