Labor Day News From Cape Cod Beer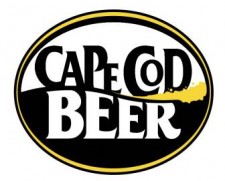 Labor Day News From Cape Cod Beer – Sent from Todd Marcus, Brewmaster of Cape Cod Beer.
Happy Labor Day!
Did you know that Labor day was actually brought to us by the Canadians?  Gotta LOVE wikipedia!
I was just thinking today about the whole idea of Labor, especially as it relates to our brewery.  The brew crew has been putting in a lot of hours this summer, trying to keep up with the growing demand for product.  Beth & I both feel very lucky to have such a hard-working group of people here at Cape Cod Beer.
Each and every one of them plays a crucial role in our success!  Sadly, our three summer employees – CJ, Ian and Sam – all head back to school and onto new jobs as of Friday this week.  We owe them a big THANK YOU for all their hard work this summer.  Contrary to popular belief, it's not all just sittin' around drinking beer!
So for all the hard working EMPLOYEES of Cape Cod Beer, as well as all the hard working FANS of Cape Cod Beer, we wish each and every one of you a wonderful LABOR DAY weekend to enjoy the fruits of our labor (and your own!)
PS: Please remember that we will be closed SUNDAY and MONDAY of Labor Day Weekend.  Saturday we are open 11am to 2pm with a tour at 1pm.
Recent Beer Shortages
Tough topic..but, first off, let me apologize to anyone who happened to come by here at a time over the last couple of weeks when we were out of the beer you were seeking.  We feel bad that this happened and did EVERYTHING in our power to avoid or prevent it.  The problem is that we have been selling more beer each week than we were able to produce.  We can produce about 85 bbls per week and while you can stockpile a bit, we had some weeks where we sold over 120 bbls!  Yikes!  That's WAY oversold! Many refer to this as a Good/Bad problem – where we are selling beer faster than we can make it.
And while we are happy that the demand is up for our beer, it is VERY FRUSTRATING to all of us here to have to deny any customer their beer. Unfortunately, we can only make it so fast – you can't rush mother nature – and we had to be diligent about keeping our draught customers in beer because those draught lines are hard to come by and even harder to win back!  But now that summer seems to be winding down things should be back to normal.
Thanks again for your patience and understanding during the last couple weeks – really everyone was good natured about it and kept their beer tantrums to a minimum – which was greatly appreciated!
We are currently working out a plan to add some number of new tanks over the winter – that number is yet to be determined.
It's Time for Harvest Ale..
Both our boys celebrate birthdays over the two weeks that straddle August and September, so for some reason I am acutely aware of the weather this time of year (maybe it was a freezing cold water-related party in the backyard when they were 5 & 7!)  But right about now it gets that fall feeling…warm sunny days and cool brisk nights..our favorite!  Perfect for Harvest Ale..and sleeping!
We did this beer for the first time last year, and it was EXTREMELY well received.  It's a highly-drinkable, straw-colored German style ale, similar to an Octoberfest.  With a rich German malt aroma, this beer was brewed using a blend of 6 malts including German Munich, Vienna and Cara Pils, and just enough noble hop character to provide a balanced finish.
Harvest Ale will be avaialable in package stores and at the brewery starting Tuesday September 8th.  Once we have a decent tap list we will email you that as well.
I am not sure that in our rush to get this beer out last year that we told you about the tap handle designed and created for us by local artist Steve Swain.  Steve is also the mastemind behind the IPA fish skeleton design on our IPA tshirts.  You can find more of his stuff at his new gallery in Wellfleet called The Frying Pan, located next to Pearl and across from the town pier. Be sure to check it out!
BEER RELEASES: Dunkel is next…and then Blonde…and then Porter… and then Berry!
Yikes we have LOTS of beers coming up soon!
HARVEST: Week of Sept 8th – until Halloween
DUNKEL: Week of Sept 14th – until Halloween
BEACH BLONDE: First week of October
PORTER:  First week of November
BERRY MERRY: Week prior to Thanksgiving until New Years Eve
###
For more information on Cape Cod Beer, please visit http://www.capecodbeer.com/cape_cod_beer_home.htm