La Jolla Brew House – Travis' Double IPA Release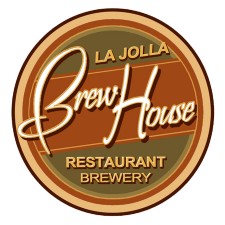 From La Jolla Brew House in La Jolla, CA- Brewmaster Travis Smith releases his new Double IPA, just in time for San Diego Beer Week 2010.
Who's afraid of the Big Bad Wolf, NOT US!
Announcing the release of our Travis' Double IPA:
Big Bad Wolf, 8.8% ABV, 99BUs
The hop plant is scientifically known as Humulus lupulus. There are many stories to the origin or meaning of the name, "Wolf among scrubs", or how they grow "wild among willows, like a wolf among sheep," or "wolf of the earth". The commonality is the clear origins of "lupulus" from the Latin, lupus, meaning wolf.
So, it is only fitting that our most hop forward beer be named after the wolf. Big Bad wolf is brewed with the same varieties of malts and hops as Pariah, our single IPA, but in much higher quantities.
Big Bad Wolf is a complete hop experience; it is bitter and intense in hop flavor and aroma.
Big Bad wolf is now on tap at the La Jolla Brew House! Come in and try it today!