Kern River Brewing – What's On the Horizon for 2014?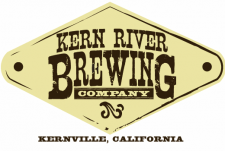 We caught up with Eric at Kern River Brewing to see what was going on with one of California's most popular breweries.
Whats on the horizon for 2014?
– Should Kern River meet their demand in Kern County and SoCal with their brewhouse expansion, they look to expand to Northern California.
– Kern River looks to begin canning their beer.
– Collaboration with Knee Deep Brewing, nothing concrete.
– No changes to packaging (other than canning) or prices for 2014.
– Planned attendance of Craft Brewers Conference and GABF 2014.
kernriverbrewing.com – @KernRiverBrewin – facebook