Just a Little Reminder… from Bristol Brewing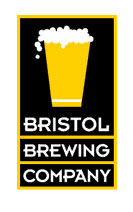 On December 12th at 5:00 pm, we began tapping the 2008 Edge City Christmas Ale.
The ever-popular Christmas Ale changes a wee bit every year, subject to the imaginative caprices of our brewers — let's face it, they're in charge so they get to make it the way they want to drink it. We hope you can join us for a pint, some snacks and some holiday cheer.
Friday's release will also mark a rare convergence in Bristol's ale-strological chart. We'll have a perfect constellation of your favorite winter warmers lined up on our tap wall.
Not only will we have the (very, very) limited edition of the Christmas Ale, we'll also be pouring Winter Warlock both ways (regular and with the ultra-creamy nitrogen gas mix), AND we still have the Old #23 Barley Wine on tap! Talk about glad tidings (and ridiculously good timing); we can't remember the last time we had all our winter seasonals on tap at once. The Beerocrat is so excited we're thinking of throwing ourselves a little dinner party and having a different winter beer for each course. Maybe we'll even cook some food to go with them!
Cheers,
Laura
The Bristol Beerocrat