Join Cape Cod Beer for a taste of SPRING @ the Chatham Squire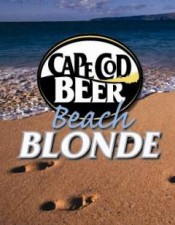 Escape from the dreary weather… if only for an hour or two!
Join Us Tuesday Night at The Chatham Squire… for a taste of spring…and our Beach Blonde Ale
Imagine yourself in your favorite beach chair, or hammock. The sun is warm on your skin, the snow and ice long melted away. Your only challenge: which beach should I enjoy today?
Ok, so we can't fast forward to mid July, but we can certainly give you something to take your mind off of this dreary weather.
Join us Tuesday Night (yes, tomorrow)
March 10th at the Chatham Squire for the OFFICIAL launch of Cape Cod Beer's Beach Blonde Ale. We'll spring for some appetizers…you bring some friends…it will be the next best thing to spring! Festivities start at 6:30pm, please plan to join us! Please RSVP to [email protected]
The Chatham Squire is located at 487 Main St. Chatham, Ma. 02633.