Iron Hill Brewery Honors Pope Francis with Special Release, Pap-Ale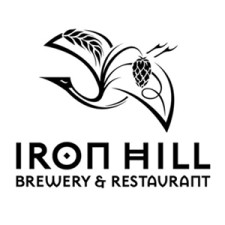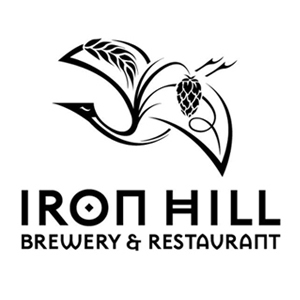 (Philadelphia, PA) – Beginning on Friday, September 18 – just in time for the World Meeting of Families 2015 and the Papal Visit to Philadelphia (September 25 through September 27) — Iron Hill Chestnut Hill (8400 Germantown Avenue, Philadelphia, PA; 215-948-5600) will release Pap-Ale, a religiously drinkable Abbey Dubbel brewed in honor of Pope Francis. Head Brewer Chris LaPierre loosely based the recipe on Patersbier, a Belgian-style session beer usually enjoyed by Trappist monks living in the monastery to commemorate festive occasions while honoring a monk's simple life of prayer and personal austerity.
Pap-Ale will be a "session"-able mahogany ale with the sweetness of dark Belgian candi sugar, paired with the distinct aroma of plum and pear; plus the addition of Pope Francis' favorite drink, Yerba Mate, which will provide complementary herbal and earthy notes. Pap-Ale rings in at around 4.5% ABV, slightly higher than a standard Patersbier, but much lower than the average American's expectation of a true Belgian beer.
In a roundtable discussion with reporters last September, Pope Francis revealed that he drinks Mate, similar to tea, every day in an effort to stay healthy and calm his nerves. Mate is the traditional drink of Argentina, the Pope's native country, and the beverage is rich in vitamins, minerals, antioxidants and amino acids. The drink is meant to be enjoyed communally, often shared and sipped through a straw.
"The recipe for Pap-Ale was meticulously researched as we wanted to create a beer that Pope Francis may actually order," says LaPierre. "In keeping with that convivial spirit, we wanted to brew something that meshed the Pope's goodwill, Iron Hill's commitment to community and Philadelphia's reputation as the City of Brotherly Love – we think this accomplishes all three."
Pap-Ale will be pouring exclusively at Iron Hill Chestnut Hill, available in limited quantities
It will be on draft for $6.25 / 16 oz. goblet
LaPierre brewed four kegs for this festive occasion; please call the restaurant or check online to confirm availability
Pap-Ale will be released on Friday, September 18 at 5 p.m.
About Iron Hill…Founded by home brewers Kevin Finn and Mark Edelson and restaurateur Kevin Davies in Newark, DE in 1996, Iron Hill Brewery & Restaurant has blossomed from one restaurant and brewery to 11 locations across the mid-Atlantic. Each restaurant is dedicated to producing and serving top-quality hand-crafted beers and cuisine in a warm and hospitable setting, and all are open seven days a week for lunch and dinner. In 2014, Zagat honored Iron Hill by naming them the most popular restaurant in Philadelphia.
Locations include:  Newark, DE (147 East Main Street, 302-266-9000);  Wilmington, DE (620 Justison Street, 302-472-2739);  Media, PA (30 East State Street, 610-627-9000);  West Chester, PA (3 West Gay Street, 610-738-9600);  North Wales, PA (1460 Bethlehem Pike, 267-708-2000);  Phoenixville, PA (130 East Bridge Street, 610-983-9333);  Lancaster, PA (781 Harrisburg Pike, 717-291-9800);  Maple Shade, NJ (124 East Kings Highway, 856-273-0300); Voorhees, NJ (13107 Town Center Boulevard, 856-545-9009);  Chestnut Hill, PA (8400 Germantown Avenue, 215-948-5600) and Ardmore, PA (60 Greenfield Avenue, 610-228-2280).