Huss Brewing Announces Two New Beers To Lineup
(Phoenix, AZ) – Arizona's own, Huss Brewing Co. is proud to announce that they are rolling out two new craft beers, Papago Blueberry Wheat and Rio Salado Mexican Lager. Combined with Huss' flagship IPAs, Copper State and Hopaloosa Hazy IPA, this Tempe-based brewery now offers multiple wildly unique, and distinctly Arizona twists on some of the nation's most popular craft beer styles. Handcrafted by Brewmaster Jeff Huss and Head Brewer Matt Johnson, each of these new beers has a unique flavor profile, and interesting backstory.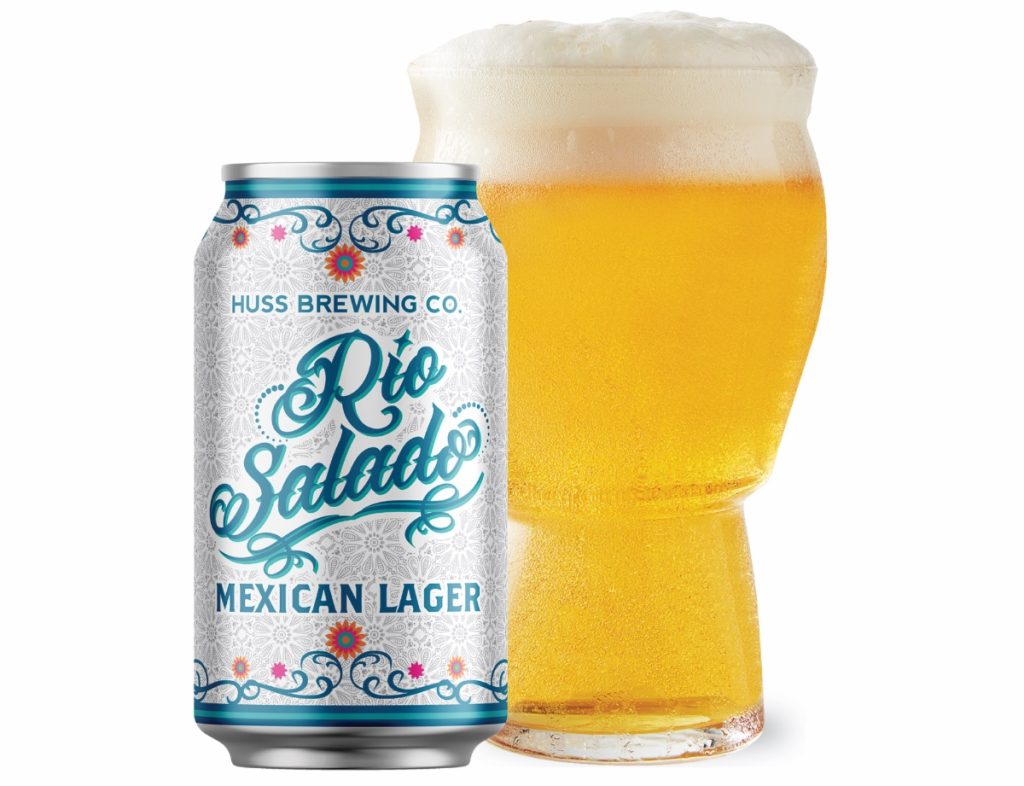 Papago Blueberry Wheat (5% ABV | 12 IBU's) is bursting with natural blueberry flavor and color, and is a welcome addition to Papago's family of fruit beers that include Papago Cherry Blossom and Papago Orange Blossom. The Blueberry Wheat is balanced and smooth with a crisp, slightly sweet finish.
Rio Salado Mexican Lager (4.7% ABV | 16 IBU's) is Huss' first Mexican Lager, brewed with malted barley, flaked maize, and Vienna malt. Their take on the popular beer is delicious, crisp light lager that pays homage to the former brewery (Rio Salado Brewing) where Huss' Tempe brewery and taproom currently reside.
Now available at your favorite bars and restaurants Valley-wide, as well as the Huss taprooms in Tempe, Downtown Phoenix and Uptown Phoenix, Huss Brewing is also available at select grocery and convenience stores across Arizona. The Papago Brewing Co. Taproom is slated to open early this year in Mesa.
About Huss Brewing
Husband-and-wife, Jeff and Leah Huss, have 33 years of combined experience in the brewing industry. Jeff was Head Brewer for BJ's Brewing in Chandler, Ariz., for seven years and attended the, Siebel Institute in Chicago, then, the Doemens Academy in Munich, Germany. Leah co-owned and operated Papago Brewing in Scottsdale, Ariz., for 14 years, helping pioneer the craft beer community and growth in Arizona. Their combined love and passion for craft beer inspired them to chase their dreams of owning a local, family-owned and operated brewery with Jeff acting as Brewmaster, and Leah running business and marketing operations. Huss Brewing Co. opened its doors in South Tempe in August 2013, with a 30-barrel system, a small tasting room with 20 taps, and room for growth. In 2016 Huss acquired the Papago Brewing Company in Scottsdale, creating the newly formed Huss Family of Beers and transforming Huss into the 3rd largest brewer in the state. The Huss Family of Beers includes brands Huss Brewing Co., Papago Brewing Co., and Arizona Light.