Hi-Wire Brewing to Expand Distribution Across North Carolina
(Asheville, NC) – Asheville-based Hi-Wire Brewing has signed with Healy Wholesale to expand its distribution beyond its current reach into the Fayetteville area of North Carolina. Once this expansion takes place, Hi-Wire Brewing will be available in restaurants, bottle shops and grocery stores across all of North Carolina.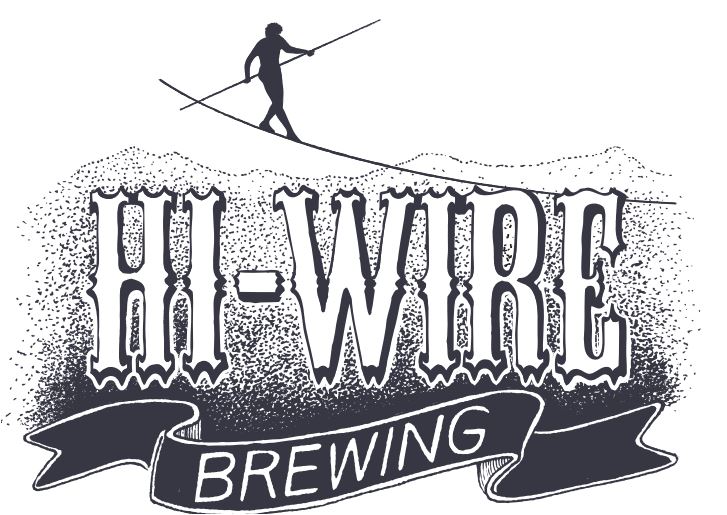 Hi-Wire Brewing will bring the following lineup of beers into the Fayetteville market:
Prime Time Session Pale Ale – Dry hopped with Simcoe and Ahtanum, this crisp session ale has a barrage of flavors: earthy and floral, citrusy and piney. Prime Time Session Pale has all the attributes of hops you crave without the devastation of your palate. This beer will be available in 6 packs and kegs.
Hi-Pitch IPA – Hi-Pitch is a western North Carolina IPA that does not apologize for balancing a sturdy malt backbone with citrus-forward aromas and a lingering bitterness. Expect big grapefruit flavors from the plethora of hops to balance out the malt in this well-rounded ale. This beer will be available in 6 packs and kegs.
Bed of Nails Brown – Bed of Nails is crafted as an American ode to a traditional English brown. A light hop addition balances the natural sweetness present in the specialty malt. This beer's delicate body and dry finish allow flavors of toffee and dark fruit to shine through. This beer will be available in 6 packs and kegs.
Fall Seasonal Lion Tamer Rye IPA – This Rye IPA is aggressively hopped with a blend of citrus-forward Citra and Amarillo hops. Ruby red in color, Lion Tamer's citrus fruit flavors are rounded out by the unmistakable spice bite of rye. This beer will be available in 6 packs and kegs.
Limited Specialty Release Hop Circus Volume 2 – The second beer in our experimental IPA series blends El Dorado and Azacca, two hops know for their delicate, fruit-forward flavors. Melon flavors from El Dorado are balanced with peach notes from Azacca to create a stone fruit-forward IPA with a crisp, dry finish. This beer will be available in 22 oz bottles and kegs.
Hi-Wire Brewing has set up events at a variety of locations for their Fayetteville debut. From August 19th – 21st, craft beer drinkers will be able meet co-owners Adam Charnack and Chris Frosaker as well as sale representative Tom Plourde at Hi-Wire pint nights and tap takeovers at select bars in the area.
News of Hi-Wire's statewide expansion comes on the coattails of the opening of their production facility, the Big Top, on July 25th, 2015. This growth will take the 2-year-old brewery from 6,000 barrels to 10,000 barrels by the end of the year. This expansion will also allow the brewery to enter new states by the fall of 2015.
About Hi-Wire Brewing
Located in Asheville, NC, Hi-Wire Brewing is known for producing approachable and balanced ales and lagers, most notably Hi-Wire Lager, Prime Time Session Pale Ale, Bed of Nails Brown, and Hi-Pitch IPA. Hi-Wire was awarded the most medals at the 2014 NC Brewer's Cup and Best New North Carolina Brewery of 2013 by RateBeer. Hi-Wire's award-winning beers can be found on draft and in bottles across North Carolina. As of July 25th, craft beer drinkers are able to enjoy Hi-Wire beer at their new Big Top location, a 27,000 square foot production facility located a half a mile from the Biltmore Estate. In addition to their flagship beers, Hi-Wire offers a rotating selection of seasonals, experimental IPA's from their Hop Circus Series, and a variety of one-offs brewed and bottled in their South Slope brewery.
www.hiwirebrewing.com – @HiWireBrewing – Facebook