Hi-Wire Brewing Announces Expansion into Memphis Market
(Asheville, NC) – Hi-Wire Brewing will be launching distribution into the entire city of Memphis, TN beginning Saturday, October 20 with roll-out events scheduled through October 23 throughout the city.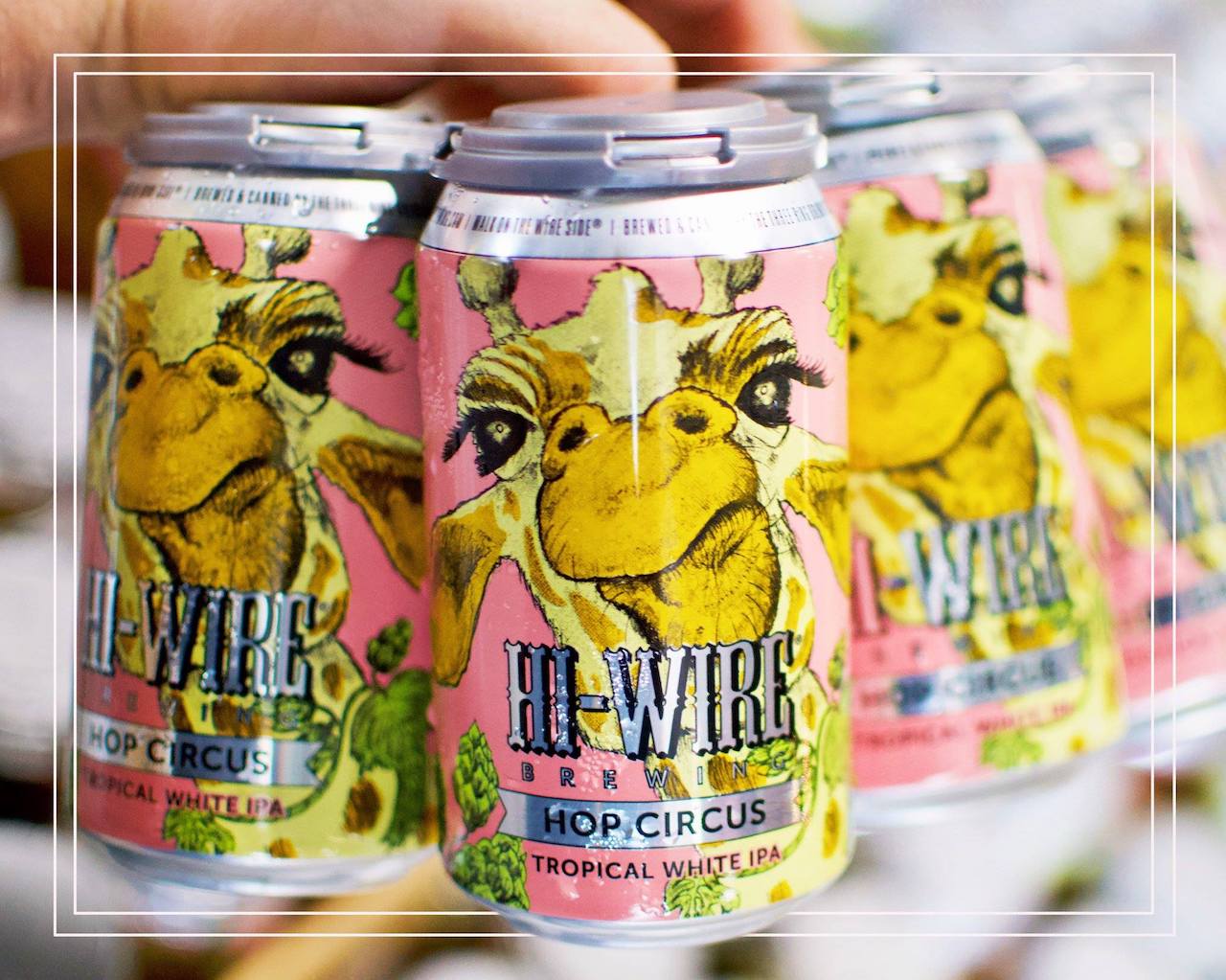 Hi-Wire will be launching Memphis with their entire portfolio, including year-round, seasonal, and specialty offerings. For distribution, Hi-Wire has partnered with Athens Distributing, a family-run company dedicated to building relationships and connecting with people throughout the community.
"East and Central Tennessee have been enjoying Hi-Wire beer for the past few years." says co-owner Adam Charnack. "We're excited that we've found such a great wholesaler in West Tennessee to bring our beer, fresh and cold, to the good people of Memphis, Jackson, and the rest of West Tennessee. And we think it'll pair nicely with that melt-in-your-mouth BBQ they're cooking up."
Johnny Aaron, President of Athens Distributing of Memphis adds, "We are so proud to introduce Hi-Wire Brewing to the West Tennessee marketplace at the 2018 Cooper Young Beer Fest on October 20th.  When we first met Adam [Charnack, co-owner] and his team at Hi-Wire, we knew immediately their commitment to delivering the highest quality products at a terrific value to the craft beer lover. Their passion for this business shines through in the people they have working for them, and the beers they produce."
To celebrate, craft beer drinkers alike will be able to join the owners and sales team of Hi-Wire Brewing at Cooper Young Beer Fest and a variety of tap takeovers, tastings, and other specialty events throughout the market launch. Here's a sampling of the events. Check out Hi-Wire's social media for more announcements:
Saturday, October 20
Cooper Young Beer Fest
Sunday, October 21
Loflin Yard, 3 – 6pm – Tap Takeover
Monday, October 22
Flying Saucer (Cordova location) Pint Night, 5 – 8pm – "Buy the pint, keep the glass"
Beer tasting at Buster's Liquors & Wines, 4 – 6pm
Tuesday, October 23
Young Ave Deli – Quarters Competition, 6 – 8pm
Cash Saver Beer Tasting (Madison Ave), 7pm
About Hi-Wire Brewing
Located in Asheville, NC, Hi-Wire Brewing is known for producing approachable and balanced lagers and ales, most notably Hi-Wire Lager, Bed of Nails Brown, and Hi-Pitch Mosaic IPA. They have two locations in Asheville: the 27,000 square foot Big Top Production Facility & Taproom positioned half a mile from the Biltmore Estate and the South Slope Specialty Brewery & Taproom located in the South Slope area of Downtown, which has a focus on wild and sour ales. Hi-Wire was awarded the gold medal at the 2016 Great American Beer Festival® in the German-Style Maerzen category for their Zirkusfest Oktoberfest Lager. Most recently, they took home bronze in the Wood and Barrel Aged Beer category at the 2018 World Beer Cup® for their Dry Hopped Brett Pale Ale. Hi-Wire Brewing's award-winning beers can be found on draft and in bottles across North Carolina, South Carolina, Tennessee, Georgia, Ohio, and Kentucky. To learn more about the company, visit hiwirebrewing.com.