Heavy Seas Beer Introduces Boatload IPA Sampler Featuring Four India Pale Ales
(BALTIMORE, MD) — Heavy Seas Beer will soon welcome a brand new beer sampler, the Boatload IPA Sampler. This 12-pack collection of four different India Pale Ales will be available in November 2015 in all 18 states where Heavy Seas beer is distributed.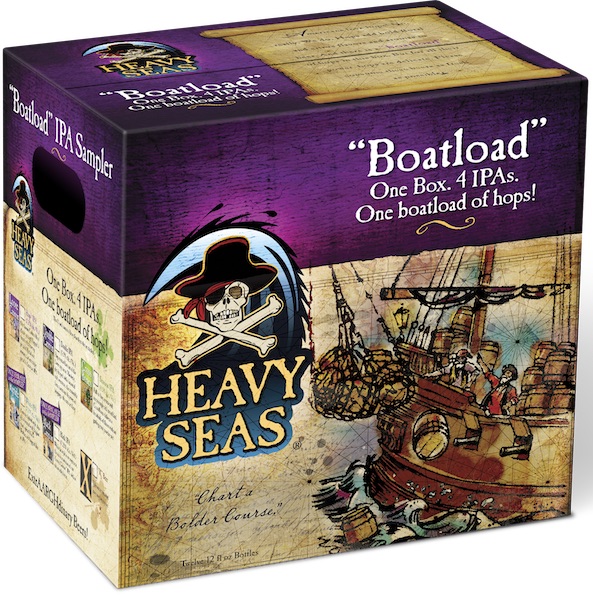 The Boatload Sampler will feature Heavy Seas' most popular offering, Loose Cannon IPA, along with its most recent new year-round offering, CrossBones Session IPA. This sampler will also include Double Cannon, a Double IPA transitioning from a seasonal to a year-round offering in Heavy Seas' 2016 portfolio. Finally, Black Cannon IPA will make its only return in the Boatload Sampler. This Black IPA was last offered by Heavy Seas as a seasonal in 2014. Look for other exciting rarities and new editions to replace Black Cannon in future Boatload IPA Samplers.