Great Lakes Rebrands Alchemy Hour Double IPA To….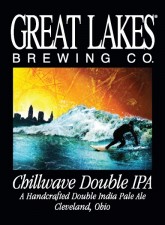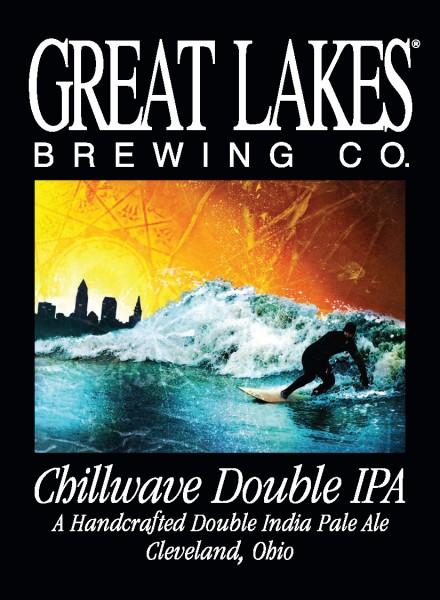 (Cleveland, OH) – Just after releasing Alchemy Hour Double IPA in February of 2013, we learned that we'd need to change the beer's name due to an unforeseen trademark issue. Yikes. It kind of took the wind out of our sails (to stick with our water imagery). But we knew we couldn't bail on our beer.
We spent quite a bit of time researching and brainstorming to come up with our original name. Finding another equally cool name that would still show love for Great Lakes surfers and speak to the delicious contents of the bottle would be no easy task.
We've finally settled on a name. But here are some of the names that didn't (thankfully) make the cut:
10. Alchemy Half-Hour (Half the serving size, all the controversy!)
9. TM The Beer™ (You know, just to be safe.)
8. New Christmas Ale (Now with way more hops!)
7. Numb Nuggets (It gets pretty cold out there on the water.)
6. Hang Eleven (You don't want to know. This one was an actual suggestion by Pat Conway.)
5. Al's Chemistry Hour (If this didn't sound like a Mr. Wizard rip-off, it could be one heck of a loophole.)
4. Asian Carp Hour (Could it be the next Burning River?)
3. Willy Walleye's Wave Juice (Rejected for making all food pairings sound horrible.)
2. Great Lakes Ice (Extremely popular at frat parties.)
1. This symbol: Ѫ (Call your local distributor and ask for Ѫ!)
Okay, so most of those names never came close to consideration. This process was difficult for us, but through it all we kept our cool. Like Cleveland's surf season, the name "Alchemy Hour" was pretty short-lived. But now we're proud to say that the same beer we all fell in love with will return in March of 2014 as Chillwave Double IPA.
The guys who surf the Great Lakes have to be a little crazy to brave cold water and hypothermic conditions, just to catch a few choppy swells. But they do it anyway. Early mornings, white knuckles, frost in their beards, short breath, whipping wind. It's cold out there.  But they stay chill. The waves make it all worthwhile.
Chillwave Double IPA is for those surfers, and anyone brave enough to chase their passion. For us, that passion is beer. No matter how choppy it gets out there, we're going to keep doing what we do best: brewing exceptional beer. We can't wait for you to enjoy Chillwave Double IPA again. We hope it inspires you to find your own wave. And if your own wave happens to be coming up with crazy beer names that aren't registered by other breweries, you might just have a bright future ahead of you.