Great Divide Colette Farmhouse Ale Wins Silver at 2010 GABF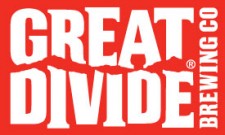 Denver brewery lands GABF medal in French- and Belgian-style saison bracket
Denver, CO – On Saturday, September 18, Great Divide Brewing Company's Saison-style beer, Colette Farmhouse Ale, won a silver medal in the 2010 Great American Beer Festival judging.
The beer won in the French- and Belgian-style saison category, which had 52 entries in the category. This is the 17th GABF medal that the esteemed Denver brewery has won in its 16-year history.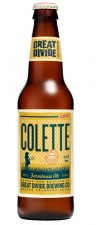 "We're stoked to see Colette bring in our 17th GABF award, "says Great Divide founder Brian Dunn. "It's great for the brewery and our 26 hard-working staffers, and Colette is a personal favorite of mine. It's a fun beer with the perfect blend of Belgian farmhouse flavors and super-refreshing character."
Colette Farmhouse Ale is brewed with barley, wheat and rice and fermented at high temperatures with a special blend of four different yeast strains. The result is a golden ale that's fruity and slightly tart with a dry finish. It is 7.3% ABV. The beer was first released under the name "Saison" in 2009, then renamed and released in six-packs last June.
Dunn says this medal has extra appeal in light of the brewery's increased production (up 71% this year to meet rocketing demand) and the pressures that come with that expansion.
"Winning a GABF medal is always rewarding," Dunn says. "But it's especially rewarding when the brewery is growing so much. Our employees are working very hard to keep up with the incredible growth of the brewery. This medal is proof that our team is not cutting any corners and is keeping our focus on making high-quality beer first."
This year Great Divide has added four 300 barrel tanks to its tank line up (three fermenters and one bright beer tank for carbonating beer). The expansion (carried out with a $625,000 budget) increased the brewer's capacity by a hefty 75% from 16,000 barrels to 28,000 barrels.
The new tanks allow Great Divide to brew and sell an additional 12,000 cases per month. This expansion comes on the heels of Great Divide's 2009 expansion, which included five new 100-barrel fermenters and one 100-barrel bright beer tank.
Dunn says he's happy about the brewery's growth during one of the nation's toughest economic times. "Our production volume is up more than 70% this year compared to 2009," Dunn says, "and in Colorado our sales are up nearly 60%."
Great Divide enjoyed 35% growth in 2009.
Great Divide won three medals at the Great American Beer Festival in 2009 and a bronze medal for Hoss at the World Beer Cup last April. The brewery won three medals at the 2010 Australian International Beer Awards in June of this year.
In its 2010 readers poll, BeerAdvocate ranked Great Divide 7th in its list of "All-Time Top Brewers" in the January edition of BeerAdvocate Magazine. Great Divide was also ranked 8th in Ratebeer.com's 2010 "The Best Brewers in the World" rankings.
For interviews and more information contact Brian Dunn at [email protected] and 303-296-9460, extension 22.
Get more details on Great Divide's award-winning beers and accolades at www.greatdivide.com .