Great Divide Brewing Expands Again!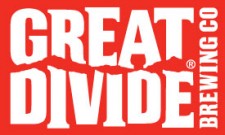 Denver brewery adds three 300-barrel tanks to meet growing demand!
Denver, CO – Great Divide Brewing Company is undergoing a massive brewery expansion, adding three 300 barrel fermenters to its tank line up.
The expansion project (carried out with a $600,000 budget) will increase the brewer's capacity by a hefty 50% from 16,000 barrels per year to 24,000 barrels per year.

Three new 300 barrel tanks (two fermenters and one bright beer tank for carbonating beer) have been installed outside the brewery.  Each tank holds the equivalent of around 10,000 gallons, 600 kegs, or around 4,000 cases.  A fourth 300-barrel fermenter will be installed in September.
The three new tanks will allow Great Divide to brew and sell an additional 8,000 cases per month. This expansion comes on the heels of Great Divide's 2009 expansion, which included five new 100-barrel fermenters and one 100-barrel bright beer tank.
"Although we added 50% additional fermentation capacity to the brewery in 2009," says founder Brian Dunn, "we've been running at full capacity from last fall through May of this year. So we're expanding again."
Dunn hopes to be packaging the first beers from these tanks in July 2010.
In addition to these new tanks, Dunn and his staff will add in the next 3 months new kegs, a keg washing and filling line, a spent grain discharge system and holding tank, and an upgraded, large-volume hot water system for brewing purposes.
Dunn says he's happy about the brewery's growth during one of the nation's toughest economic times. "Our total brewery sales are up more than 80% compared to the same period in 2009." Dunn says. "Here in Colorado we're up 63%. It's incredible."
Great Divide enjoyed 35% growth in 2009.
Dunn attributes his brewery's success to a number of things.  Dunn says steadily growing interest in locally brewed craft beer among mainstream consumers is primarily fueling the growth.  "Beer drinkers know that locally brewed craft beers are fresh and exciting and that's what people are asking for" says Dunn.
"Additionally, we launched a seasonal beer calendar last year with 8 outstanding new beers, and all of them sold more than we anticipated. The interest in these beers drove sales in the year-round styles, so we're seeing growth across our entire beer list."
The brewery's tap room (now with expanded, 7-days-a-week hours) has boosted sales and visits by local and out-of-state beer drinkers looking to see downtown Denver's largest packaging brewery.
There's one more key factor for Great Divide's success, he notes. "Great employees who care about brewing, packaging and selling the best beer possible."
A few more facts:
By June 12th the brewery will have 26 employees, up from 19 last year.
Great Divide won three medals at the Great American Beer Festival in 2009 and a bronze medal for Hoss at the World Beer Cup last month.
Great Divide won three medals at the 2010 Australian International Beer Awards on June 22nd, 2010

Hoss won a Gold medal and overall Champion Lager  award
Colette won a Silver medal
Claymore earned a Silver medal.

On June 12th Great Divide held its 16th Anniversary party with three bands, great food and Great Divide beer. More than 900 fans braved the rain to attend the party benefitting The Boys & Girls Club of Metro Denver.
In its 2010 readers poll, BeerAdvocate ranked Great Divide 7th in its list of "All-Time Top Brewers" in the January edition of BeerAdvocate Magazine. Great Divide was also ranked 8th in Ratebeer.com's 2010 "The Best Brewers in the World" rankings.
For interviews and more information contact Brian Dunn at [email protected] and 303-296-9460 ext 22.