Grand Teton Wins Six Medals At The US Open Beer Championships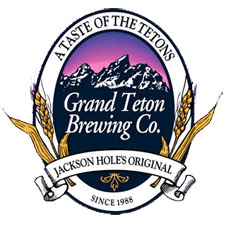 Grand Teton Brewing Company Continues Its Winning Streak With Six Medals At The US Open Beer Championships.
Victor, ID – Grand Teton Brewing Company, known for their exceptional microbrews, has won six medals and placed second overall at the US Open Beer Championships.  The awards included four gold medals, a silver medal and one bronze medal.  Placing immediately behind Grand Teton Brewing were Boston Beer Company, New Belgium and Full Sail respectively.
At the risk of sounding like a broken record, Bitch Creek ESB (Extra Special Brown) won the gold medal in the American Brown Ale category yet again.  This gold medal represents a lifetime achievement of 9 gold medals for Bitch Creek ESB in major competitions.  Bitch Creek has already been on top the podium twice this season with first place finishes at the North American Brewers Awards and the LA International Commercial Beer Competition.  Bitch Creek ESB is a full-bodied brown ale, balancing roasted malt sweetness with a robust hop flavor.
Top-selling Sweetgrass APA took the gold medal in American Pale Ale.  This is one of the toughest and most popular categories since almost every brewery produces a pale ale.  This is the second major gold medal for Sweetgrass and its second time on the podium this year.  Sweetgrass has long been a regional and brewery favorite.  A crisp and fragrant pale ale, Sweetgrass is hopped and dry-hopped for a citrusy, resinous spiciness.
Pursuit of Hoppiness won the gold medal in the Irish Red Ale class and was also recognized with a judge's award for most creative name.  A new additional to the Grand Teton year round portfolio, this beer is well on its way to becoming a star.  Other recent awards for the Pursuit of Hoppiness include Draft Magazine's Top 25 Beers of 2010, a silver medal in the Specialty class at the 2011 Great Arizona Beer Festival and a gold medal this June at the North American Brewers Awards.  The ale is brewed with Idaho 2-Row malted barley and German specialty malts to provide a rich, slight caramel flavor and bold reddish color. At about 8.5% alcohol by volume, this thick and warming beer is to be shared and savored.
From the renowned Cellar Reserve series, The Grand Saison (current release) won gold in the French/Belgian Saison category.  The Grand Saison follows centuries of tradition using European hop varieties – Hallertauer Magnum, Styrian Goldings and Strissespalt.  The beer was designed with very light base malts and accentuated by a touch of Wheat and Munich malts.  Fermentation was done at very warm temperatures with a Belgian yeast strain to bring out the spicy flavors that are common to the saison style.
Also awarded were the Howling Wolf Weisse Bier with a silver medal in German Hefeweizen and Old Faithful Ale in the Golden or Blonde Ale category.  Howling Wolf is a traditional Bavarian-style Weisse Bier.  Launched only last fall, it is the newest release in Grand Teton Brewing's signature beers and is on the move.  Old Faithful Ale is one of the original brews dating back to 1990.  After all these years, it's still the favorite around Yellowstone National Park and continues to win awards and new fans.
Teton Valley, Idaho is quite possibly the best place on earth to craft beer.  The quality of the raw brewing ingredients, lifestyle and people are unsurpassed.  This quality is reflected in the world-class brews being produced.
Grand Teton Brewing Company was founded in 1988 as the first modern "micro" brewery in the state of Wyoming. Today, Grand Teton Brewing Company is in the Brewer's Association's "Top 100 Craft Breweries in North America."  Their premium microbrews include the 9x gold-medal-winning Bitch Creek ESB, the 2009 Great American Beer Festival Gold Medal Winner (American Pale Ale) Sweetgrass APA and the favorites of the Yellowstone and Grand Teton National Parks; Old Faithful Ale (pale golden), Howling Wolf Weisse Bier (hefeweizen) and Teton Ale (amber).  From their production facility in Victor, Idaho, Grand Teton Brewing Company beers are handcrafted from only the finest ingredients, including locally-grown grains and pure Teton mountain spring water.  Grand Teton Brewing Company is a green company utilizing environmentally conscious and sustainable practices whenever possible.  Grand Teton Brewing Company is also the inventor of the modern glass growler, which is estimated to have saved over one billion bottles and cans from entering the ecosystem to date.  Discriminating beer drinkers can find their favorite Grand Teton Brewing Company brews on tap and in bottles throughout California, Colorado, Idaho, Illinois, Kansas, Massachusetts, Minnesota, Missouri, Montana, Nevada, North Dakota, South Carolina, South Dakota, Washington, Wisconsin and Wyoming.