Grand Teton Wins 3 More Awards At US Beer Tasting Championships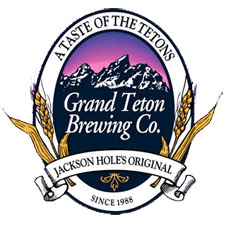 Victor, ID – Grand Teton Brewing Company, known throughout the West for their exceptional brews, has been recognized three more times by the United States Beer Tasting Championships (USBTC).
Sheep Eater Scotch Ale, the most recent release from GTBC's renowned Cellar Reserve Series, was recognized as Best of the Northwest/Pacific in the Scottish-Style Ale category. Sheep Eater was brewed with black roasted barley and peat-smoked malt.  It was gently hopped, fermented cool and aged cold for weeks for smoothness.  It is copper-brown in color with some sweet maltiness and plenty of body.
Grand Teton's Fest Bier Märzen Lager was recognized as Best of the Northwest/Pacific in the Vienna/Märzen Lager category. GTBC's Fest Bier is offered in honor of the old ways. It was brewed in early January (2009) with German Pilsner and Vienna malts, hopped with German Hallertaus, and fermented at low temperatures with lager yeast from a monastery brewery near Munich.  It fermented for weeks in our "cellar," bottle-conditioned in March and then moved to cold storage for further aging, until its release in late summer.
From Grand Teton's top-secret research center, an experimental brew has been turning heads and wowing palates.  Cellar Master Reid Stratton has been experimenting with casks, beer infusions and barrel aging.  He's taken the Double Vision Doppelbock, GTBC's 2009 Cellar Reserve spring release, and aged it in bourbon barrels.  The process of aging and blending has given an already great beer some special, unique tones and a finish that is beyond smooth.  The Bourbon Barrel Double Vision Doppelbock was honorably mentioned in the Barrel-Aged category at the USBTC. On Ratebeer.com, the average scores rate this in the top 1% off all beers ever tasted.
Grand Teton Brewing Company was founded in 1988 as the first modern "micro" brewery in the state of Wyoming. Today, Grand Teton Brewing Company is in the top 100 craft breweries in North America.  Premium microbrews include the 6X gold-medal-winning Bitch Creek ESB, the 2009 Great American Beer Festival Gold Medal Winner (American Pale Ale) Sweetgrass IPA and the favorites of the Yellowstone and Grand Teton National Parks, Old Faithful Ale (pale golden), Au Naturale (organic blonde ale) and Teton Ale (amber).  From their production facility in Victor, Idaho, Grand Teton Brewing Company beers are hand-crafted from only the finest ingredients, including locally-grown grains and pure Teton mountain spring water.  GTBC is a green company utilizing environmentally conscious and sustainable practices whenever possible.  GTBC is also the inventor of the modern glass growler, estimated saving over one billion bottles and cans from entering the ecosystem.  Discriminating beer drinkers can find their favorite GTBC brews on tap and in bottles throughout Arizona, California, Colorado, Idaho, Kansas, Minnesota, Missouri, Montana, Nevada, New York, Oregon, Utah, Washington, Wisconsin and Wyoming.