Golden Road Brewing Expands to San Diego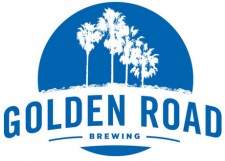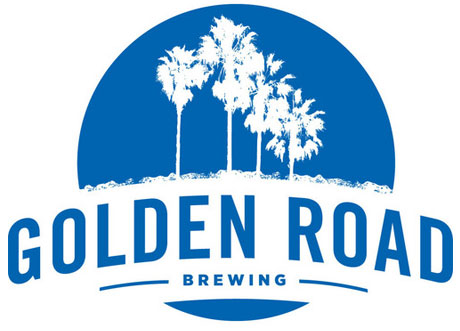 GOLDEN ROAD BREWING BEGINS EXPANSION INTO SAN DIEGO LA's First Canned Craft Beer Celebrates Distribution Partnership with Markstein Beverage Company
Los Angeles, CA (June 2012) – Following their expansion through Los Angeles and into Orange County, Golden Road Brewing is now heading south, partnering with Markstein Beverage Company to begin distribution in North County San Diego. An Anheuser-Busch wholesaler, Golden Road is proud to be the first Los Angeles craft brewery represented in the Markstein portfolio.
While the brewery has maintained focus on solidifying their representation throughout Los Angeles, demand for the canned craft brew has been high in San Diego, where their appreciation for craft beer and outdoor culture is nearly unparalleled. With the recent expansion of the brewery infrastructure, the opportunity to enter the San Diego market felt prescient. Says President Meg Gill, "Los Angeles beer culture gains so much from its proximity to San Diego and breweries like Port, Stone, and Ballast Point. We'd like to continue that exchange of beer and culture, and are thrilled to begin the process of distribution into North County with Markstein."
In celebration of the expansion, Golden Road Brewing will be hosting events the week of July 15th throughout the North County area. On Monday, July 15th, they will be featured on tap at Pizza Port Carlsbad, Tuesday, July 16th Whole Foods Encinitas and Stone Brewing World Bistro and Gardens will be hosting tastings of Golden Road's signature brews, Golden Road Hefeweizen and Point the Way IPA, and finally, on Wednesday, July 16th, the brewery will be celebrated at URGE American Gastropub. At least one representative from Golden Road – including President Meg Gill, Brewmaster Jon Carpenter and Market Manager Skipp Shelley – will be on hand at each event to discuss the brews.
Golden Road Brewing was founded in October 2011 by Tony Yanow and Meg Gill, who are committed to bringing fresh beer to market in the most sustainable way possible.  Golden Road Brewing is the maker of Los Angeles' only canned craft beer, packaged in 16 once cans to deliver an honest pint of the brewery's flagship Point the Way IPA and Golden Road Hefeweizen.  Golden Road currently produces twelve beers which include a Custom IPA and nine limited releases.  Golden Road Brewing and The Pub at Golden Road Brewing are located at 5410 W. San Fernando Road, Los Angeles, CA 90039. For more information, please visit www.goldenroad.la