Full Sail Session Black Is A Celebration Of Independence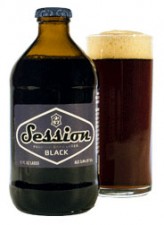 Welcome the newest member of the Full Sail family, Session Black!
Hood River, Oregon – We have a lot of things to celebrate this July. Our nation's independence, Oregon Craft Beer Month, and, most significantly for us, celebrating our own independence. On July 2 we celebrated our tenth anniversary as an employee – owned brewery. To commemorate, we are delighted to showcase the release of Session Black Premium Dark Lager, which is ready to hit the stores in early July.
Session has always been about the love of beer. As an independent, employee-owned brewery, we have the freedom to be innovative and to brew beers of world class quality that celebrate the joy of beer.
Session Black is short, dark and totally drinkable. The initial tastes are a subtle pairing of caramel and chocolate malt flavors with precise hopping to provide an elegant citrus background to the delicate finish of dark cocoa. Classic 11oz stubby bottles of Session Black will be available in twelve packs year-round. ABV 5.4 IBU 22
Released in 2005, original Session, with its bright red label, is a classic all-malt pre-Prohibition style lager. Named World's Best Premium Lager at the World Beer Awards and winner of a slew of other shiny trophies, Session has truly earned itself a place at the bar. Not to mention the barbeque.
Virtually everyone who likes beer likes Session. Whether they're craft beer aficionados, import drinkers or devotees of lawnmower beers, Session is the one beer they can all agree on. Even Session's name speaks to that rare ability to cross boundaries. Beer geeks might presume we named it Session because it bears a resemblance to British 'session beers,' the ones that go down so easily you can drink two or three in a row. At the brewery in Hood River, Oregon, locals would insist it's called Session as a shout-out to Full Sail's board sports heritage: as in surf session, jam session, have a good session. In fact, they're both right. And that's the beauty of Session. It's inclusive without being ordinary, accessible without becoming mainstream. It's a brand that lets you own a little piece of it. And there's nothing more powerful than that. Look for Session Black in the cold box next to original Session.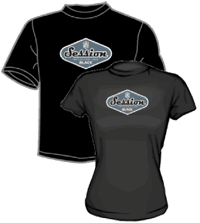 Session Black: totally drinkable.
Session Black gear: totally wearable.
Be one of the first to show off your Session pride with some brand spanking new oh-so wearable beer gear. Coming soon: Session Black ball caps.