Full Sail Brew News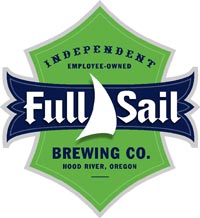 You're Invited to Meet the Brewer and the Beer – Phil's Existential Alt
As a continuation of our 21st birthday celebrations, we are proud to announce the next beer in our line up of small batch Brewer's Share draft beer series – Phil's Existential Alt. To celebrate the release we invite you to "Meet the Brewer and the Beer" at our Tasting Room and Pub on Monday, September 15, from 5:00 to 7:00PM and at our Riverplace Brewery in Portland, on Tuesday, September 16th from 5:00 to 7:00PM.
This is a great way to give you a chance to meet the brewer who crafted the beer and gives the brewers a chance to show off their mad brewing skills. So come celebrate the existence of beer with us and raise a pint or two of Brewer's Share Existential Alt with brewer Phil Roche.

Why Existential Alt, you ask? Well according to Phil, Altbier is indigenous to Dusseldorf and Neanderthal man is indigenous to Dusseldorf. The ancient Germans thought a lot about their existence. Early myths contain some 200 verses about the creation of the world. The ancient Germans thought even more about beer, with 400 verses about beer making. "Phil's Existential Alt" celebrates our existence through our most celebrated beverage…beer!
A generous amount of Munich and Vienna malts give this beer its copper color and toasty-caramel aroma. German noble hops provide complimentary bitterness and a clean, dry finish. "Phil's Existential Alt" has been cold-conditioned for six weeks and goes down smooth! Our Brewer's Share beers are only available on tap at our Pubs in Hood River and Portland. (5.1% ABV 43 IBU) Cheers!
Click here for directions to our Breweries

Ever wondered what really goes on in a brewery?
Well swing by any day at 1, 2, 3 or 4PM to find out. We give guided tours free of charge every day of the week. In the meantime, check out this video courtesy of Columbia Gorge Magazine and CGN7, and let Brewmaster Jamie Emmerson take you through our brewhouse.
Click here to check out the video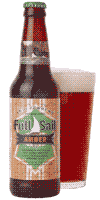 And the Gold goes to Amber! Once again.
We are stoked to announce that this summer, our Amber brought home a gold from the San Diego County Fair. This is the fourteenth gold medal that our flagship Amber Ale has been awarded. And that's not all, it was also recently named "One of the Best Beers in America" by Businessweek.com. Our Pale Ale and Session Premium Lager also medaled this summer, bringing home silver from the LA County Fair beer competition. The true winners are you, our loyal consumers.
Foodies Rejoice – It's Oregon Bounty Time
Brought to you by Travel Oregon, Oregon Bounty showcases local brewers, vinters, chefs, farmers and innkeepers who make Oregon taste like Oregon. Each of Oregon's seven distinctive regions is offering travel packages, unique culinary experiences and special events happening only in October and November.
Come celebrate Oregon's Bounty with us. For the months of October and November we have created a special Oregon Bounty menu featuring local foods paired with our brews. The cost of the dinner $16.50 per person including beer.
Click here for more info on Oregon Bounty or to download Oregon Bounty Recipes
Click here to view our Oregon Bounty Menu (PDF)

Soak of the View from our Webcam
Want to know what's happening at the Kite Beach? Well Gorge fans, you can soak up the same awesome view we have from our Brewery 24/7 – whereever you may be. Check out our Webcam that is directed at the Event Site and Kite Beach on the banks of the Columbia River.
Click here to view a live image that refreshes every 15 seconds