Founders Brewing Co. Expands In Grand Rapids, Michigan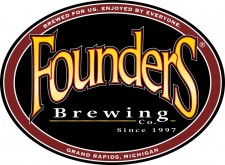 The Right Place Spurs Creation of 52 New Brewing Jobs. Founders Brewing Co. set to add more staff and production space to accommodate demand.
Grand Rapids, MI – The Right Place, Inc., in collaboration with The Michigan Economic Development Corporation (MEDC) and The City of Grand Rapids, announced today the approval of a $2 million Michigan Business Development Program performance-based grant with repayment terms for Grand Rapids-based Founders Brewing Co. The grant will enable the company to move forward on a $26 million expansion, generating 52 new jobs for the area over three years.
The jobs will range from managerial to service, with the bulk of positions being in the operations and services positions.
"Founders Brewing Co. is a shining star in Grand Rapids, not only from a consumer standpoint but also with regard to economic development," said Susan Jackson, Senior Business Development Manager, The Right Place, Inc. "This expansion confirms that Grand Rapids continues to find a niche in the craft brewing industry. We are pleased to help Founders Brewing Co. grow in Grand Rapids."
"The craft beer market continues to grow," said Mike Stevens, President and CEO, Founders Brewing Co., "and demand for Founders beers has caused our growth to outpace average industry growth. Meeting this demand requires a significant upfront investment in additional facility area and, more importantly, in additional equipment. We are grateful for this incentive assistance, which will allow us to keep up with demand and to be in a position to hire more people to help us grow the brewery."
In just five years since moving to its Grandville Avenue location, Founders Brewing Co. has increased production and taproom sales to a point where demand requires this expansion.
Demand for the expanded facility will be supported by Founders Brewing Co.'s existing network of 62 distributors across 23 states and new distributors in new markets.
Over $22 million of the $26 million expansion will be used for purchase of new brewing and fermenting vessels and other equipment, while nearly $4 million will be spent on expanding the brewing facility, located at 235 Grandville Avenue in downtown Grand Rapids.  Once complete, the brewery will have capacity to produce approximately 300,000 barrels of beer annually, or four times its current capacity.
The expansion will occur in phases, the first of which consists of expanding the brewery's fermentation hall.
"Founders Brewing Co. is a leader in Michigan's growing microbrew industry,and has been instrumental in helping Grand Rapids earn the title of 'Beer City USA.' Founders is to be congratulated on this expansion and we thank them for their continuing commitment to Michigan," said MEDC President and CEO Michael A. Finney. "We should also thank both The Right Place and the City of Grand Rapids for helping to make this expansion to take place. This collaboration is a great example of what we can accomplish when working together."
The City of Grand Rapids has also recently offered a 12-year property tax abatement valued at approximately $300,000 for the project.
With this latest economic development project, The Right Place, working with its local and state partners, has generated $183,000,000 in capital investment and assisted in the retention and creation of 1,200 jobs in West Michigan in 2012.
Michigan Business Development Program
Signed into law by Governor Rick Snyder, the Michigan Business Development Program provides grants, loans and other economic assistance to qualified businesses that make investments or create jobs in Michigan, with preference given to businesses that need additional assistance for deal-closing and for second stage gap financing. The MSF will consider a number of factors in making these awards, including: out-of-state competition, private investment in the project, business diversification opportunities, near-term job creation, wage and benefit levels of the new jobs, and net-positive return to the state. Business retention and retail projects are not eligible for consideration of these incentives. The Michigan Business Development Program replaces the state's previous MEGA program that was a feature of the Michigan Business Tax that was eliminated under business tax restructuring legislation approved and signed into law by Gov. Snyder in May 2011.
About The Right Place, Inc.
The Right Place, Inc. is a regional non-profit economic development organization founded in 1985 and supported through investments from the private and public sector. Its mission is to promote economic growth in the areas of quality employment, productivity and technology in West Michigan by developing jobs through leading business retention, expansion and attraction efforts. For more information visit: www.rightplace.org
About MEDC
The Michigan Economic Development Corporation, a public-private partnership serving as the state's marketing arm and lead agency for business, talent and jobs, focuses on helping grow Michigan's economy. For more on the MEDC and its initiatives, visit: MichiganAdvantage.org
About Founders Brewing Co.
Established in 1997 by two craft beer enthusiasts with day jobs and a dream, Founders Brewing Co. has made a distinctive mark on the craft beer community by brewing complex, in-your-face ales, with huge aromatics and tons of flavor. Founders is one of the fastest-growing craft breweries in the nation, and it currently ranks among the top 50 largest craft breweries in the U.S. The brewery has received numerous awards at the World Beer Cup and the Great American Beer Festival, and its beers are often rated among the best in the world by RateBeer and BeerAdvocate users. Located in downtown Grand Rapids, Michigan, Founders is a proud member of the Michigan Brewers Guild and the Brewers Association. For more information, visit www.foundersbrewing.com – @foundersbrewing – facebook