Fordham Sunseeker Wheat Available Beginning April
(DOVER, DE) Fordham & Dominion Brewing Co. is pleased to announce a new addition to Fordham's year-round portfolio, Sunseeker Wheat.
Fordham's new unfiltered wheat ale, Sunseeker (5% alcohol by volume), boasts hints of clove and banana bread, "… the perfect sidekick for one who envisions a life filled with sunshine, good beer and marvelous times."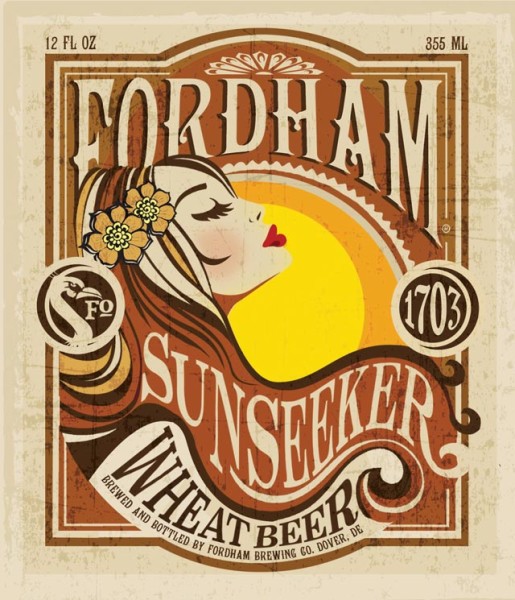 Jim Lutz, President and CEO of Fordham & Dominion, stated, "The South German style hefeweizen is such a go-to food beer and it's this culinary diversity that we believe opens the door for more craft beer enthusiasts." Mr. Lutz goes on to say, "We've been experimenting with this recipe for a few years so being able to finally add it as a year-round offering is exciting stuff."
Beginning Thursday, April 2nd, Fordham Sunseeker Wheat will be available in bottles and on draft. The brewery's special release party for Sunseeker will take place on Friday, April 3rd. Brewery tours and tastings are offered every Friday at 5 and 6 p.m. and Saturday at 11 a.m., 12:30, 2 and 3 p.m. at Fordham & Dominion Brewery, located at 1284 McD Drive, Dover, Del.
###
Based on shared values and a common philosophy of quality brewing, Fordham Brewing & Dominion Brewing joined forces in 2007 and consolidated operations in 2009. The First State is now home to the Fordham & Dominion Brewing Co., where beer lovers from near and far are able to stop by, get to know us, and enjoy our handcrafted beer and soda. Our roots run deep throughout the Mid-Atlantic region and we remain dedicated to our craft. Throughout our history, we have always believed in two things: the beer we make and the people who drink it. For more information, visit fordhamanddominion.com.