Foothills Brewing Jade IPA Coming Soon To 6 Packs + IPA of The Month Retiring
(Winston-Salem,NC) – Foothills Brewing announces new packaging for their beloved Jade IPA as well as a change in their "IPA of the Month" series. Read on for details. Cheers.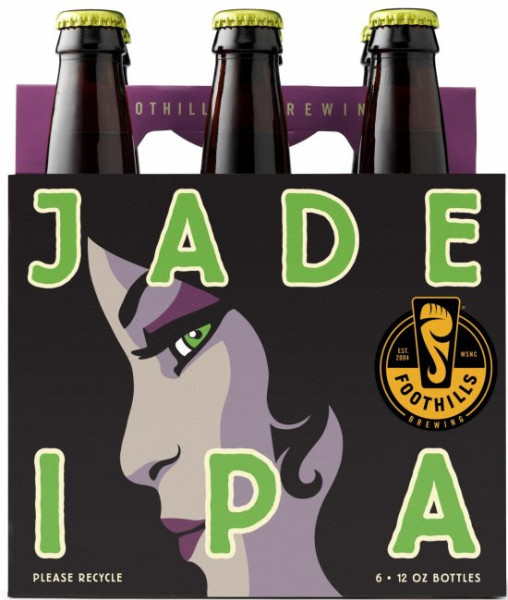 Now it'll be even easier to get Jaded.
We're pleased to announce that Jade IPA will soon be available in 6-packs. One of our most sought-after and talked-about beers, Jade made it's debut at our downtown Winston-Salem pub on Super Bowl weekend 2011, and has been a staple for Foothills faithful ever since.
It was introduced in 22-oz. bombers in January 2014, a move that resulted in highly increased awareness — and subsequently, our brewery spending the rest of the year trying to stay ahead of demand.
"We really do listen to our fans and consumers," says brewmaster Jamie Bartholomaus. "This is something we've been asked about for awhile, both in person and online; now that we've sufficiently built up our infrastructure to meet demand, we felt it was time to make this happen."
A firm date has yet to be announced for Jade 6-packs to hit store shelves, but expect them in the market by early 2016.
IPA of The Month
Our other big beer news involves the retirement of our 2-year-old IPA of the Month program. After 24 months and 24 different IPAs, our head brewer T.L. Adkisson is taking the program on a lateral move and introducing a Hop of the Month beer.
T.L. is quick to point out, "These will not be single hop beers. Rather, we'll pick one hop and highlight the flavor and aroma characteristics of that hop in a different style every month. So while IPAs will definitely be in the mix, expect all kinds of different styles in this series."
Look for the first Hop of the Month beer in early January!