Florida's Grayton Beer Company Now Pouring in Alabama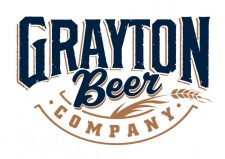 Santa Rosa Beach, FL – Located in South Walton, Fla., Grayton Beer Company is excited to announce that it is now delivering beer in Alabama. The brewery has launched distribution of three of its beers in 12-oz. bottles and in draught. Grayton's 30A Beach Blonde Ale, Pale Ale and seasonal Redneck Rye-viera Double India Pale Ale (IPA) are now available at select locations in Birmingham, Tuscaloosa, Gadsden, Florence and Huntsville.
Started in 2011 by founder Jamey Price, Grayton Beer Company has been successful throughout the Florida panhandle for the last four years. This success, in combination with the brewery's growth capacity, has catalyzed the company's launch into its first market outside of Florida.
"Alabama residents flock to the Gulf every year, and they are familiar with South Walton, Grayton Beach and 30A and hopefully have had the opportunity to enjoy our beer," says Price. "Now that the beer is available in Alabama, it provides them with a bit of our region in their hometowns."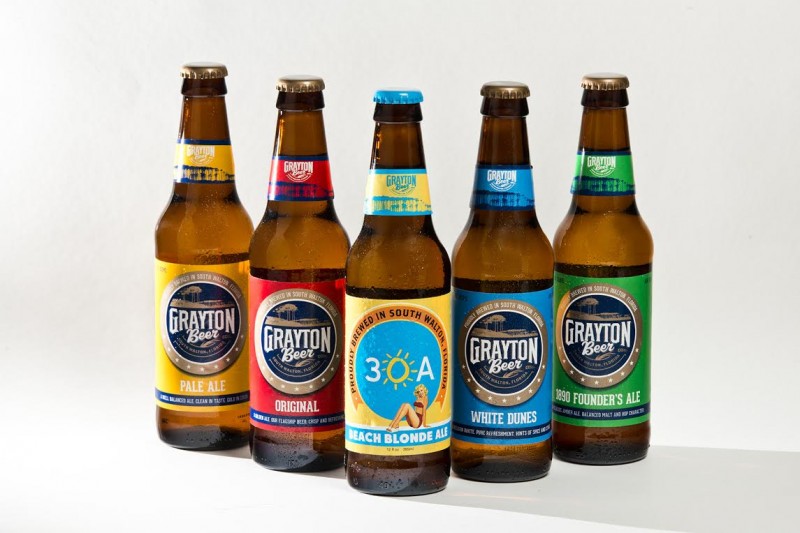 The craft beers can be found at restaurants, bars and retailers throughout North Central Alabama. Launch events, tap takeovers and tastings are scheduled as follows, with more to be planned toward the end of the month and into the New Year:
Birmingham:
Jack Brown's Beer & Burger Joint Birmingham: Wednesday, Dec. 10 – 5 to 9 p.m.
The J. Clyde: Thursday, Dec. 11 – 5 to 8 p.m.
Piggly Wiggly (Clairmont Avenue location): Friday, Dec. 12 – 5 to 7 p.m.
Slice Pizza: Thursday, Dec. 18 – 5 to 7 p.m.
Piggly Wiggly (Homewood location): Thursday, Jan. 22 – 5 to 7 p.m.
Hop City: Friday, Jan. 23 – 5 to 7 p.m.
Huntsville:
Drake's: Wednesday, Dec. 10 – 5 to 7 p.m.
The Nook: Monday, Dec. 15 – 4 to 7 p.m.
"We are also looking forward to introducing our beers to people who may not have heard about Grayton Beer Company before," says Price. "Alabama has a thriving craft beer culture, and we're excited to be a part of it."
The 30A Beach Blonde Ale, a refreshing and sessionable ale, is Grayton's most popular brew, and the iconic 30A logo is displayed on its label. This light-bodied ale greets the palate with a subtle citrus nuance and mild malt sweetness.
The Pale Ale is classic and all-American, clean in taste and gold in color. This aromatic and complex beer boasts an array of citrus notes from American hops whose character is balanced by a slight malt sweetness and a dry finish.
Redneck Rye-viera is a seasonally brewed harvest ale. Made with three types of rye and fresh crystal hops, the rye spiciness and warming alcohol make this Double IPA perfect for the cooler weather. This beer is brewed with Oregon hops that were shipped to Grayton for brewing within 24 hours of harvest. Brewing this ale with same-day picked hops gives Redneck Rye-viera a floral and herbal aroma with a clean but distinct bitterness.
Grayton Beer Company's product line not yet readily available in Alabama range from the Amber Ale, which carries the name 1890 Founder's Ale, the Belgian White, or Witbier – named White Dunes, and Grayton's flagship product – the Original.
About Grayton Beer Company
Founded in 2011, Grayton Beer Company is a locally owned and operated brewery on the Northwest Florida Coastline with an over 30,000 sq. ft. state-of-the-art facility to brew classic, contemporary beers. Grayton Beer Company brews its beers with an easy-going, approachable Gulf-coast state of mind, using the finest available ingredients to provide pure, simple refreshment.
www.GraytonBeer.com – @graytonbeer – facebook