Firestone Walker News – XVI, New Products and More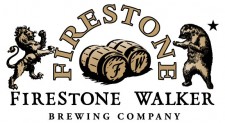 We had an informal chat with Firestone Walker Brewing, in which we asked questions about the upcoming Firestone XVI, new products for 2013 and status of existing products. Enjoy, Cheers!
Ensuring Freshness
There is an online platform for our customers to let us know when they find out of code beer.  We then can address the issue on an individual account basis. This is a feature of our website, which can be found here.
Rumor That Sour Opal (Part of the future Barrel Works Series) Will Be Bottled Spring 2013
There is not plan at this time to release anything from the BW Series in the first half of next year.  We may look at doing something in the fall, but a decision has not been made yet.
How many bottles of Firestone XVI will be hitting the market, and will any new markets that weren't hit last year be seeing this beer?
We produced roughly 7k – 6pack cases of XVI this year (42,000 bottles). As for the new markets, none that we can discuss at this time.
Will PNC (XVI Component Beer/A Buckwheat Imperial Stout aged in Tequilla Barrels) be poured at the XVI Anniversary Party?
Perhaps!
The 805 Label
Mixed 12 pks that will be available in select chain locations next year in  the 805 market – 1st Quarter 2013.
Rumor of Barrel Aged Velvet Merkin
Velvet Merkin (Stronger, Barrel Aged Velvet Merlin) will come out in 22oz bottles in September of 2013.  Vintage one-time release only.
Pivo Pils
This beer is still in the planning phase, so we don't have all the info yet…look for six packs in May 2013.